Influencer
Top Food Influencers in Liverpool – Food Influencers, Instagrammers and Bloggers based in Liverpool
Imagine a place where you can go to experience the best of both worlds: culture and cuisine. A city that houses famous landmarks, such as The Cavern Club or Penny Lane; but also has hidden gems like street markets selling fresh produce out front with delicious locally-sourced food inside! This is what Liverpool offers for those who love eating good tasty grub while exploring new flavors – all within Great Britain's borders, no less!! Join these Food Influencers in Liverpool on an adventure around their favorite places in this fantastic metropolis.
Are you looking for the top food influencers in Liverpool? Look no further! Liverpool is one British metropolis with plenty going on. Not only does this British metropolis offer world-class architecture, but it also has some great restaurants where you can enjoy local dishes with your toes dipped into history!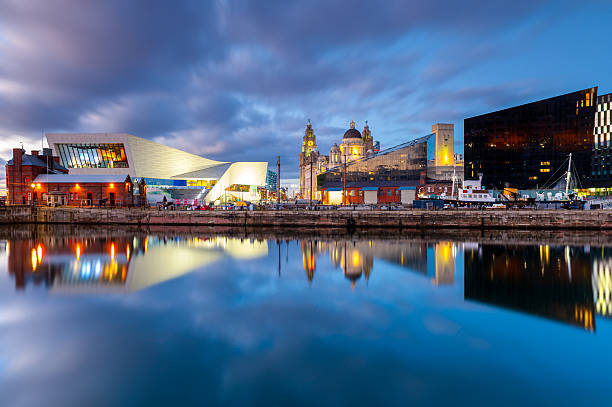 Liverpool is a town full of surprises. It's not just an ordinary city, but rather one with plenty to offer in terms of culture and cuisine from around the world! You can find Indian restaurants on every main street corner, Chinese food right outside your door when you walk into any neighborhood downtown, or Italian fare just two blocks away. With so many great restaurants, the perfect opportunity to get your fill on the best food available in this city has arrived. And these top food Influencers in Liverpool will undoubtedly assist you on your journey in finding the best options available.
The Food Blogger behind the Instagram account @foodbybooboo is a true culinary connoisseur with an infectious love for all things food. With her reviews, she gives followers insights into what they can expect when dining out and even shares recipes to make at home if you prefer cooking your own meals! She posts pictures from restaurants around town or home-cooked meals with compelling captions to give you more insights into what to expect with every dish. Her Instagram posts have attracted over 11 thousand curious people who are interested not only in how each place handles service or decor but also if its menu offers something different than other locations around town.
Following the list of influencers in Liverpool, Just Food Liverpool is not your average food blog. The team behind this project has worked at many restaurants over recent years, so they know what makes them tick! They're challenging the traditional way we think about dining out by providing reviews from local restaurants and cafes, supporting local businesses as well as inspiring wanderlust for those looking to travel around town.
Liverpool is a food fanatic's delight, and this blog is one of the best local resources for discovering the local cuisine. Just Food Liverpool is constantly posting new content, so you can follow them on both Instagram (@justfoodliverpool), where they have over 8 thousand subscribers, and their website to get the latest information about what's going up in the culinary world of Liverpool.
Who doesn't love a good burger and pizza? If you're looking for the best of both worlds, look no further than @lpooleats. With more than 2 thousand followers who can't get enough food from this account, it's easy to see why this feed has become so popular with hungry diners! The simple yet delicious dishes found on their page will have your mouth watering as soon as you lay eyes upon them.
Chris Grundy's love of food and drink is matched only by his passion for travel. He has been sharing pictures from around the world since 2012 when he started taking photos at fancy restaurants or cafes thanks to his close friends who kept nagging him about posting those on social media – so that's what led to creating this account!
Growing up, Chris always had great meals cooked by his dad, which made him know what good quality foods should taste like and turned him into a specialist in reviewing food. On his Instagram page @the_liverpool_foodie, where he has over 7 thousand followers, Chris posts delicious pictures of the dishes as well as stories in video form where he gives more detailed insights into the places he visits.
Louise is an entrepreneur and food consultant who has spent several years traveling and working for some of the most well-known brands. He believes that with its rich history, Liverpool has plenty of opportunities to create iconic national brands within years. After returning home, Louise started Liverpool Food Network to help open doors for other food businesses in Liverpool through collaborative initiatives.
Louise knew he wanted to help local businesses grow their customer base, so he launched his food blog to highlight some new and exciting dishes from around Liverpool. Louise has already attracted over 5 thousand followers on his Instagram account @liverpoolfoodnetwork, who are just as passionate about food and Liverpool as he is.
The Instagram account @liverpool_foodie provides a comprehensive guide to the best food and drink in town. They also occasionally showcase some of their favorite places with breathtaking photos that will please your eyes! With over 4 thousand followers, you're sure to find something on this account for everyone who loves seeing beautiful things around them while indulging themselves through taste testing.
Two Greedy Girls (@twogreedygirls) is the perfect Instagram account if you're looking for amazing foodie adventures. The two friends who run it are from Liverpool and York, but they still find time to visit some great restaurants together! With 4 thousand followers on their social media page already and a passion for exploring, you won't be able to put anything into perspective until your taste buds have experienced what these ladies dish out first hand.
The Instagram account @indiefoodliverpool you're about to explore is a gold mine for anyone who loves food. Thanks to the two local experts, Lula Taylor and Adam Hughes, who regularly recommend new places they think visitors should try out, their colorful and entertaining feed is full of jaw-dropping dishes. From breakfast and brunch spots to casual dining options or cafes, these two food lovers got everything covered for their over 2 thousand followers.
An adventurous foodie with an eye for detail, Melissa is always on the hunt to try something new. Her account @bigfoodbigcity has more than 3 thousand followers who are eager and willing to follow along as she explores Liverpool's restaurant's scene from the top-to-bottom! Melissa is a trustworthy reviewer who is enthusiastic about expressing her opinions on everything she tries, and she's even eager to participate in collaborative projects which can make her page more entertaining and informative.
Another amazing Instagram page dedicated to documenting the best foods in Liverpool is @eatingaroundliverpool. The page reviews new places as well as old favorites, providing an insider's perspective on what it really feels like life within this thriving culinary culture! The reviews aren't limited only to locally sourced cuisine; some of their adventures will take you out into other areas of England, where they regularly create jaw-dropping content for their over 1 thousand followers.
Interested in learning more about more food bloggers in other cities? Check out our series below

United States

Australia

United Kingdom
China
Canada