Strategy
How to Add Hashtags to Instagram Reels
Instagram is a crucial part of social media marketing, and Instagram reels are quickly becoming one of the platform's most essential tools. So, how can you maximize your Instagram reel content? By using smart hashtags, you can help your posts make it to a wider audience that is interested in the type of content you're sharing, maximizing the ROI of your content.
How to add hashtags to Instagram Reels? Well, while it's not possible to guarantee that an Instagram reel will go viral, there are many ways to help your Instagram reel do well. Hashtags are a crucial way to go about making your Instagram reel succeed. Of course, your content needs to be high-quality, great content to succeed, but hashtags are a great way to help your content get noticed by new viewers. 
Today, we're going to talk about everything you need to know about hashtags for reels and how you can use Instagram reel hashtags to boost your following and success on Instagram.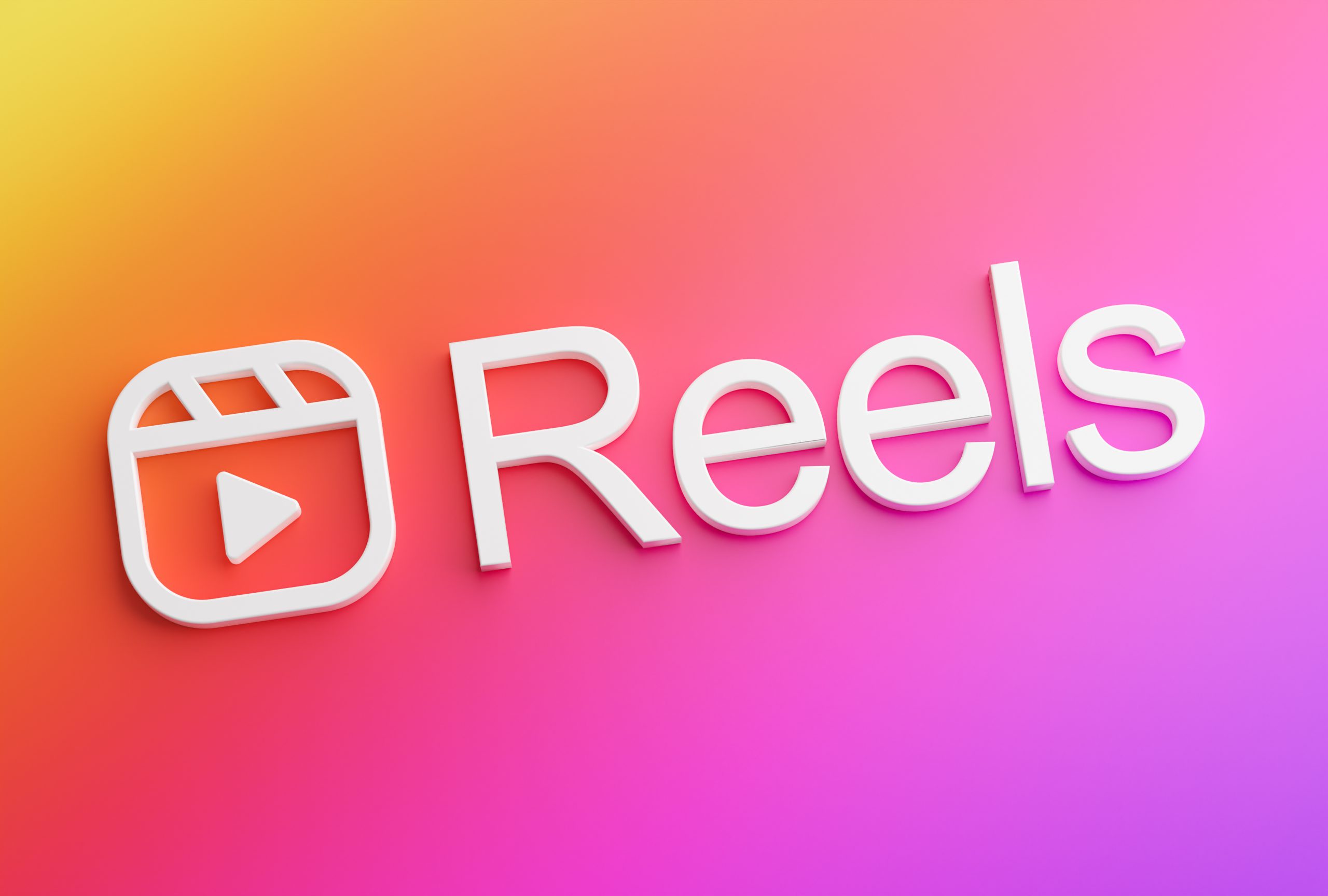 Why hashtags matter on Instagram reels
So, why are Instagram reel hashtags so important to the success of your content?
Using relevant, targeted hashtags on your Instagram reels can help your followers, and other viewers find your Instagram reels. As is the case with most social media, the more views and engagement you get on your content, the more the Instagram algorithm will push out your content to a larger audience. This gives you and your brand more opportunities to be noticed by others. 
Instagram even has a separate reels tab on their hashtag search explore page, supporting the idea that Instagram wants creators to use reel hashtags. In addition, hashtags categorize your content so that viewers can quickly explore topics they are interested in, just like searching keywords in Google.
How to add hashtags on Instagram reels
Instagram has made adding and finding reel hashtags easy. When creating an Instagram reel, the caption page has a built-in tool that makes it easy to add and find hashtags. Simply scroll to the bottom of the page and click find hashtags. Instagram will suggest different relevant hashtags to you so that you can easily categorize your content for your viewers.
There are a couple of things you should consider when choosing hashtags for your content:
Topical relevance: Choosing reel hashtags that are relevant to a niche topic will help users interested in that niche quickly find your content. Consider whether the rest of your content fits in with these hashtags too. If users click to see more of your content, you'll want them to feel engaged, not confused by the vastly different topics on your account.
Competition: Some hashtags are used far more frequently, making them difficult to rank well. Consider Instagram reel hashtags' search volume and popularity to help you choose which hashtags to add to your posts. We recommend using a couple of high competition and low competition hashtags to strike a nice balance.
Trending hashtags: Take advantage of trending topics and hashtags to give your content a nice boost in engagement. Instagram will naturally push posts with these trending hashtags because their audience has already indicated a considerable interest in these topics. Make sure your content actually fits the trend, though. We don't recommend jumping on a trend if it's irrelevant or can't be naturally worked into your brand content.
FAQS
Let's cover some of the most frequently asked questions about how to add hashtags to Instagram reels:
Do hashtags work on reels Instagram?
Yes. You'll want to add hashtags on the caption page of your Instagram reel while creating the post. You can also go back into an Instagram reel and edit the caption to later add in hashtags.
How do you make your Instagram reel go viral?
Nothing will guarantee that your Instagram reel will go viral. However, the clever use of hashtags can help your content reach a much wider audience and have a better chance of going viral. We recommend using a combination of both high and low competition hashtags for your best chances of going viral. 
If you use only low-competition hashtags, you may rank well, but you may not reach a wide enough audience. Using all high competition hashtags can lead to your Instagram reel being completely lost among everything else. Striking a balance between the two can help you gain enough engagement that Instagram starts to push your content out more while providing you with a chance to gain attention through higher competition, more widely searched hashtags.
Our other tips for making your Instagram reel go viral include: 
Push reels to your feed (Click "Also share to feed" when you share your reel so that it's shared in your regular feed to your followers.)
Check your sizing (Instagram has a specific sizing requirement, so make sure your reel fits this correctly otherwise, it'll be cut off.)
Enable interactions (This allows people to comment, save, like, and share your post.)
Upload a cover (A nice cover entices people to click on your Instagram reel.)
Provide value (People like to learn. Make reels that educate people so they are more likely to save the post to reference later.)
Can you add hashtags to reels after posting?
Yes. Simply click edit on the Instagram reel in question and go to the caption section to add in captions. Instagram doesn't recognize hashtags added to the reel itself, so make sure your hashtags are in the caption section.
What is the time to post reels on Instagram?
There is no best time to post reels on Instagram. We recommend looking at your analytics to learn more about your audience and when they are awake. Your Instagram insights can provide you with this information. If you don't have this function, you'll need to switch over to an Instagram business account.
We also recommend considering your audience's goals. For example, if you are a fitness account, you may consider early morning posts since many people work out in the morning. On the other hand, you may consider posting around lunch and dinner time if you are a food influencer account.
In general, your Instagram insights will be your best friend in deciding the best time for your account to post reels.
Conclusion
We hope today's piece on how to add hashtags to Instagram reels was helpful. When used correctly, hashtags are an excellent way to boost your following and reach on social media. As always, these are general tips, and we recommend you study your analytics closely to continue learning what works the best for your brand specifically.
Leave us a comment below sharing what time of day Instagram reels perform best for you, and don't forget to share with others looking to grow on Instagram.