Influencer
Top Real Estate TikTokers to Watch and Follow
TikTok has gained fame as a short-form video entertainment app. But did you know that it can actually be used to promote businesses as well? Take a look at how these top real estate tik tokers are making it big.
(Learn how TikTok is revolutionizing the real estate market, and who some of the top real estate tik tokers are.)
We all have watched TikTok videos, right? Those dance trends and pranks, not to mention the cute animal videos that make you swoon. But, apart from the entertainment, TikTok is also a great platform for watching short-form educational content. Today, let us look at some of the top real estate TikTokers out there!
For this list, we scoured through the profiles of many realtors and curated the best ones for you. All of them are 'real' real estate agents who give unique insights and actionable advice that is actually useful to both realtors and potential homeowners who know nothing about the housing market. These are people who have actually used TikTok to become successful in their careers, so you can trust them and take their word for it!
Why Using TikTok to Promote a Real Estate Business Is a Good Idea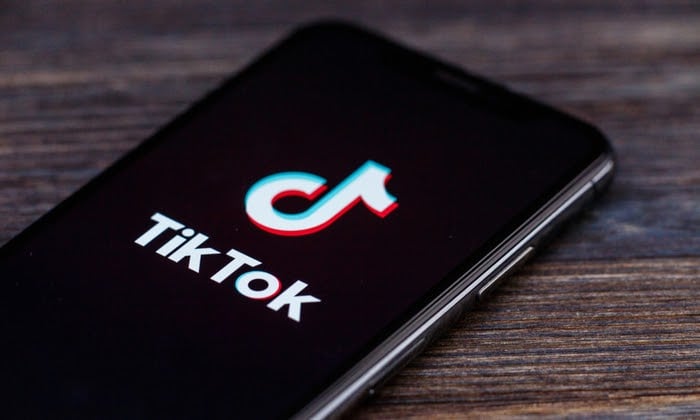 Real estate and TikTok? It may sound like an unusual combination, but it's really not. As the entire world has gone virtual since the pandemic, in-person open houses have become a thing of the past. And obviously, nobody is going to buy a house without checking it out first. I mean, would you? This is why real estate agents took to TikTok because it is such a visual platform. And let me tell you- they have revolutionized the real estate industry!
TikTok is a great platform to build your brand as a real estate agent because it allows you to get more eyes on your property with just one tour of the house. The more people who view your houses virtually = the more chances of selling that house.
On the flip side, potential customers get to tour the house from the comfort of their homes. Not to mention the clients you might gain who want you to sell their house!
Moreover, TikTok is a great way to advertise yourself, because the better content you post, the more viral your video becomes. Successful customers and clients can also leave positive reviews for you.
GenZ and Millenials (who make up a huge portion of the TikTok user base) trust social proof more than traditional advertising. Currently, millennials make up most of the client base when it comes to real estate. So if you want to gain their trust, this is the way to go!
Table of Contents:
Enes Yilmazer (@enesyilmazerla)
Tatiana Londono (@tatlondono)
AJ (@inspector_aj)
Steevie Soucie (@steeviesoucie)
Jen Crouse (@jencrouserealtor)
Chris (@therealtorchris)
Listings By The Portfolio (@listings.bytheportfolio)
Mari Juliette (@marijuliette)
Now, let us dive into some of the Top Real Estate TikTokers out there, and see what they bring to the table.
Followers: 138.5K
A real estate agent/ developer based in Los Angeles, Yilmazer specializes in luxury real estate. His videos give us a peek into some of THE swankiest mansions that California has to offer. (Seriously, we aren't kidding. These houses cost upwards of $250 million.) Through the lens of his camera, we get to see how the 0.1% of the very rich get to live. Through his videos, he went from being "just another real estate agent" to selling houses to celebrities. His videos transport us to another world entirely, and also teach us to never give up on our dreams!
Followers: 2.3M
Tatiana Londono is a Montreal-based real estate guru who posts facts and tips about real estate. With real-life examples, she shows how real estate is the best investment! Her investment tips have the unique perspective of coming from a real estate agent and provide a lot of value, both for the brokers as well as the clients. For example, she has a video on how to save yourself from sketchy agents. Her informative yet fun content gives her a real edge in the world of Real Estate TikTokers.
Followers: 1.6M
A certified professional home inspector from Tennessee, AJ uploads videos of him pointing out every "construction fail" in houses for sale. He also posts content on how to conduct inspections yourself and other tips related to the same. For example, inspecting an electrical panel or the fireplace, to make sure it is compliant with proper standards. This is obviously super important because many homebuyers have no clue how these things work! So his videos help out potential homeowners by saving them a lot of money and time.
Followers: 89.6K
A real estate mentor and coach, Soucie creates videos with tips that are aimed at realtors, particularly new agents and those who want to become successful in their careers. She makes content revolving around making good impressions with your clients, surviving in the world of real estate as a woman, with a pinch of fun content thrown in (such as "a day in her life"). She also offers mentorship and coaching, including tips on how to invest in the real estate market, or become a real estate agent yourself.
Followers: 17.9K
Unlike many other real estate tik tokkers, Jen Crouse has taken the spirit of TikTok to heart and posts fun content that gives you a sneak peek into what it's like to be a realtor. Not only are her videos informative, they are definitely going to make you laugh out loud. She bursts myths about what being a real estate agent is like (spoiler alert: it is NOT easy), and also provides content such as "what your realtor tells you versus what they actually mean." Overall, a fun twist on the world of realtors.
Followers: 41.1K
Chris posts funny as well as informative content about the real estate world that are very useful if you are planning to buy a home. His content ranges from talking about the lowest versus highest priced homes in Des Moines, to talking about why saving 20% on your down payment is bad, to funny content about "realtor therapy." Follow him for his tips (which are actually amazing).
Followers: 499.7K
Have you ever wanted to tour luxury properties around the globe? Well, this is your chance! This page posts walk-throughs of some of the most beautiful properties to ever exist. All of them have exquisite views and cost upwards of $1 M. They are definitely worth a follow if you are a fan of beautiful buildings bathed in luxury.
Followers: 441.1K
Mari Juliette is a 28 year old CEO + real estate agent who uploads virtual open houses, realtor tips and tricks such as investing and marketing hacks, and also talks about what it is like to be a realtor. She is also an Airbnb expert, and offers advice on things like "how to maximize the ROI on your Airbnb." She manages her own team, and her videos are especially inspiring for women entrepreneurs.
Each of these real estate tik tokers bring unique content to your feed- whether it is poking fun of their own career, or giving tips and tricks, or luxury open house tours. Trust us, you don't want to miss their content!