Influencer
TikTok Food Fest: Everything You Need To Know
The platform's new venture is the TikTok Food Fest, an online collaboration with some of the most prevalent chefs and influencers in the market. Netinfluencer has dived deep into this new concept and has all of the details on the TikTok Food Fest.
With TikTok developing at an exponential rate, it is no surprise that the platform is still coming up with intuitive ways to attract viewers. Data has discovered that TikTok users spend an average of 52 minutes a day on the app and an additional 90% of users open the app on a daily basis.
What is the TikTok Food Fest?
The TikTok Food Fest collates some of the finest food creators and allows them to produce intriguing content for their viewers. Across multiple days, each content creator will have a specific time slot in which they will produce a range of dishes on a live stream. TikTok has also produced a range of hashtags and filters to help boost engagement across the festival.
The platform has managed to maintain a collection of viral food trends over the last few years including pasta chips and yogurt toast. As such, many food influencers will be recreating these viral trends as well as promoting their own recipes.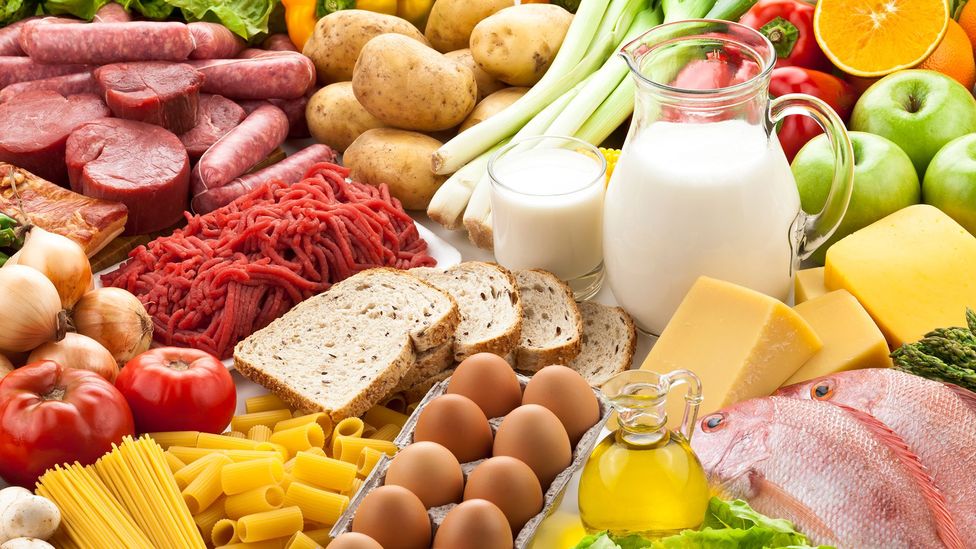 Food has become a staple within TikTok's most popular content and the platform has even partnered with celebrity chefs to boost their presence on the app. Most recently, renowned chef Jamie Oliver partnered with TikTok to promote his new cookbook on the TikTok Shop.
What influencers are taking part?
The TikTok Food Fest is welcoming a star-studded line of influencers, each with their own culinary legacy and background. Described below are just some of the most popular influencers partaking in the TikTok Food Fest.
Proper Tasty
Proper Tasty is a subdivision of the popular news platform Buzzfeed, creating an array of short-form videos that are fully optimized for platforms such as TikTok and Facebook. On TikTok, these food influencers adopt a nuanced approach, blending traditional recipes with other intriguing content.
Being an influencer at the TikTok Food Fest, Proper Tasty creates dishes such as vegan sushi and fried chicken and waffles, helping to build a devoted audience of 485.2K followers. The Proper Tasty team also produces more personable content, teaming with influencers such as Lirim Gula to create an assortment of delicious dishes. The team also created a short series highlighting how they managed to still make high-quality content whilst working from home during the pandemic.
Simply Ni
With 1.8 million followers, Simply Ni adds an added level of opulence to all of his incredible recipes. This influencer films a majority of his videos in a luxurious apartment, showing off the amazing view of his city's skyline. Ni's videos are paired with soothing music and incredible visuals, defining all of the most attractive parts of every dish. He prepares dishes such as vegetarian soup made from excess food supplies, emphasizing his passion for reducing food waste. Simply Ni also experiments with short-form content on YouTube, producing various Shorts for his growing fanbase of 3.26K subscribers.
Crystelle Pereira
After seeing great success on the Great British Bake Off back in 2021, Crystelle Pereira is continuing to produce awe-inspiring dishes on TikTok. Pereira enjoys blending a variety of cultural dishes such as her chipotle mac and cheese and her indulgent miso cheesecake. She also partners up with other contestants from the show to create more amazing dishes. Aside from her cooking content, this food influencer enjoys taking her 90.2K followers along with her to various events. She recently attended the Bridgerton premiere and gave her fans an insight into some of the exciting things that were occurring backstage.
Pleesecakes
If you are a lover of mouth-watering content, then Pleesecakes is the ideal influencer for you. Whether it's cheesecake-stuffed choux buns or deep-fried Oreos, this food influencer blends some of the world's finest desserts to create awesome culinary creations. Pleesecakes has managed to gain an incredible amount of traction across many social media platforms, gaining 1.8 million followers and an additional 228K followers on Instagram. This food influencer has even grown the Pleesecakes brand to new heights, creating an immersive online store and even selling his most popular cakes in luxury high-street stores. 
BashTheEntertainer
Teeming with infectious laughter and beaming smiles, BashTheEntertainer gives his most hilarious opinions on some of the most popular food trends. He often duets other creators and shines a humorous light on some of the content he stumbles upon on TikTok. BashTheEntertainer also has a YouTube channel where he produces a mixture of short and long-form content, creating YouTube Shorts and various vlogs about his life. During the TikTok Food Fest, this food influencer will be given an array of ingredients and have his cooking skills put to the test for the delight of his 8.8 million followers.
Ainsley Harriot
After nearly three decades as a popular celebrity chef, Ainsley Harriott has now started making content for TikTok, producing a plethora of amazing dishes for his 210.4K followers to enjoy. Harriott has made dishes such as baked pepper eggs and jam and coconut sponge, creating simple recipes that viewers can easily replicate at home. This food influencer also gives his viewers access to behind the scenes footage of his latest cooking shows, bringing light and laughter to the big and small screen. Ainsley Harriott is one of the headliners at the TikTok Food Fest, collaborating with other creators to produce some of his most famous dishes.
Poppy O'Toole
After losing her job during the pandemic, this Michelin-trained chef has gained incredible success on TikTok. Poppy O'Toole began producing high-end recipes on the platform and has now built a devoted community of 2.1 million followers. Despite her lavish training, this food influencer creates an abundance of simple recipes, such as her fiery cottage pie and her fragrant potato and chicken curry. In September 2021, Poppy O'Toole published her first cookbook, called Poppy Cooks: The Food You Need, which received much praise from other popular celebrity chefs. O'Toole also has a very active Instagram account where she shares updates on her life as well as clips from her most recent TV appearances.
The Hebridean Baker
After building a successful career in sports development with UEFA, The Hebridean Baker launched his prosperous TikTok platform back in 2020. Since then, this charming food influencer has attracted an incredible 243.2K followers with his impressive range of traditional Scottish recipes. Alongside his adorable dog Seòras, this baker travels across the most rural parts of Scotland to discover ancient recipes and untapped ingredients. This food influencer has created dishes such as mincemeat oat cookies and even homemade nutella. The Hebridean Baker has also attracted a large number of international fans and is set to begin a tour of the US where he will further promote his cookbook of the same name.
Cooking with Bello
This pasta connoisseur has managed to build a highly engaged community on TikTok through his wide range of Italian recipes. Cooking with Bello has experimented with a wide variety of pasta dishes including his popular ricotta pesto pasta and his quick and easy beef ragu. Since finding fame on TikTok, Cooking with Bello has released a recipe book filled with his most popular pasta creations. His e-book, Bello's Sexy Pasta, allows his 776.7K followers to download a copy and replicate these wonderful dishes in their own kitchens. He also has a collection of written recipes which he regularly posts on the cooking platform Whisk.
There seems to be a wide variety of food trends occurring on TikTok, further creating a new generation of food influencers. The TikTok Food Fest is an intuitive way to explore new recipes and breed engagement for these popular creators. To learn more about the types of influencers on TikTok, visit our website.