Influencer Discovery Tools: How to Find Influencers
There are thousands of influencers out there, but that doesn't mean you should just go with anyone. Influencer marketing can be tough work; however, in this article, we'll show you how to find the right ones for your product and audience!
Influencers have the power that can help you get in front of your ideal clientele and drive traffic towards what they're interested in. They can take your brand into new territory. By finding the right influencer partners, you'll be able to reach more people, drive traffic to your site, and increase sales for your brand!
To skip the guesswork and find influencers who will be a good fit for your marketing strategy, we've put together this handy guide with 8 tools that will help you find the right influencers and develop an effective campaign.
What is Influencer Discovery?
Influencer marketing is a great way to tap into the power of social media and generate buzz for your brand. But how do you find influencers who are qualified? And more importantly, will they be willing partners in showcasing your brand and products?
Influencer marketing can seem like a daunting task, but the key to success lies in finding an influencer who will match your brand's target audience. In order for this collaboration between brands and influencers to be successful, there needs to be some mutual understanding as well as credibility. This is where influencer discovery comes into play.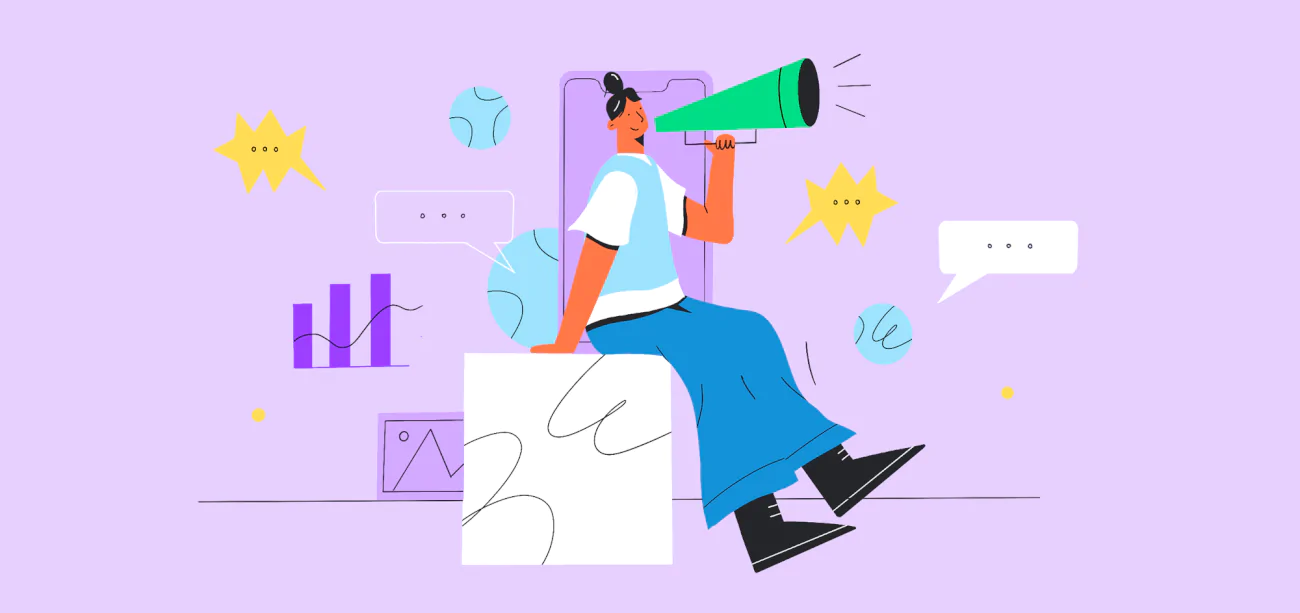 Influencer discovery is finding influencers who will work with your brand. Marketers can use this process of identifying qualified and open-minded individuals for their campaign, ensuring that they reach target audiences on social media channels and help succeed with their social media marketing campaign.
8 Influencer Discover Tools To Find The Perfect Influencers For Your Brand
Influencer search tools can be found in various places on the internet, with some being software integrated into influencer marketing platforms and marketplaces. They act as a search engine for finding content creators based on criteria like follower count or location who share similar interests to you through their social media pages!
The manual search for influencers can take hours, days, or even weeks. It's a time-consuming and laborious process that often ends up with nothing concrete because it is so unpredictable! But luckily, influencer discovery tools can save marketers tons of money in their marketing efforts by finding relevant content creators all within minutes.
trendHERO is the ultimate tool for analyzing Instagram accounts and understanding how they perform. You can thoroughly analyze suitable profiles with detailed reports on engagement rates and other relevant data. This powerful tool will take you straight to which Instagram profiles and influencers are popular in just about every category imaginable.
trendHeroes is one of the most refined platforms for finding influencers and content creators based on any criteria. With 16 different filters, you can narrow down your search to find exactly what interests or needs cater best to an audience relevant to your brand! The service also offers free access with limited features; however, if you want to use the tool to its full potential, paid options are also available.
BuzzStream is an influencer marketing platform that has recently expanded to cater specifically to influencer marketing. Their search tool doesn't have many filters like those on other platforms, but it allows you instead by using applicable keywords.
Some people might be turned off by the lack of filters when using BuzzStream's influencer marketing platform. However, if you need a simple way to find online content creators relevant to your business and product, this tool will work well! It gives marketers more freedom when looking through potential partners and ensures they don't miss any possible high-quality collaborations.
BuzzStream offers a 14-day trial, and if you like it, you can continue using the service through one of their subscription plans.
The Klear tool is the perfect solution for influencer marketers looking to optimize their campaigns. Instead of sifting through countless profiles and hoping that one will work, this program allows you to quickly identify top performers with specific interests similar enough in demographics or psychographics as desired by your company's needs!
With Klear's powerful search engine, you can find the perfect match from 60 thousand categories for your campaign in just seconds!
You can filter by social media network and size of audience as well as location! And finally, it also enables measuring results from your marketing campaigns, so you know which ones work best for your brand.
Klear offers many of its tools for free; however, they also have paid plans for those who want full access.
Traackr is an influencer-focused platform that does everything from finding social media stars to measuring your campaign results for you – making influencer marketing easier than ever before!
The influencer database of Traackr ensures that you find the perfect fit for your brand. With filters to narrow down results based on their social media network, the topic of interest, or location, it's easy enough. You can even apply those same filters to the influencers following to be sure that they have just the right target audience for your brand.
The influencer app not only helps you find the perfect content creators but also lets you track your campaign's performance for even better results.
Upfluence provides all the necessary tools for outreach and marketing campaign management for businesses. They offer everything from discovery tools for searching influencers through different platforms to locating potential brand ambassadors among your followers or similar creators who have worked with you in the past and are a perfect match with their social media demographics!
The Upfluence social media marketing platform is like a toolkit for your business. You can use the search filters to find and engage content creators who share similar interests as you by narrowing your search by location, follower count, language, engagement rate, etc.
There are three different subscription plans; however, to know more details about those, you need to contact Upfluence.
Heepsy is a tool that helps you find influencers with at least 5 thousand followers. It has a database of seven million influencers who are all rated highly by other people who use the site! Unlike most platforms out there, Heepsy makes sure to filter suspicious or fake accounts from their lists.
You can choose the most suitable influencers by using filters like category, area, and engagement level to find just what works best with your brand! Heepsy also estimates how much it would cost to get a sponsored post from an influencer.
In addition, Heepsy also provides insights into an individual's posting frequencies as well rapid growth rates, which can give us some idea about the potential future success of the campaign.
In order to help you find the perfect influencer for your brand, NinjaOutreach has created a platform that connects brands with social media stars on Instagram and Twitter.
With the help of their database, you'll be able to find relevant influencers for your social media marketing campaign. The tool will display all the suitable influencers with their social media profiles alongside their emails. You can choose from a variety of profiles by applying filters to narrow your search according to niche and location. NinjaOutreach also displays each individual's engagement level and their price per post.
The software will allow you to track your outreach effort from start to finish, with all the information that is important for a successful campaign.
Keyhole is an influencer discovery platform that makes it easy for content creators in any niche to be discovered by users on the site. It's super easy since the search bar does not offer refined filters, so you just need to type keywords related to your brand and get access to all the fitting profiles.
The influencer profiles previews give you an idea of what kind of content creator might be behind a particular account. You can see their number of followers, posting frequency, and average engagement rate!
Keyhole offers a free trial, so you can see if their service is right for your business before committing. Their three subscription plans also have yearly payments available.
How To Find a Specific Social Media Influencer
Influencers have a significant impact on the market they are in. But when an influencer doesn't share your vision, it can result in bad publicity for both parties involved because there's no cohesion. It's important to share principles and values with those you interact. People can tell when there is sharing of ideas because it feels natural as the promoted product seems like something that influencer would actually use and recommend. In order to find a specific social media influencer for your particular campaign, it will be helpful to follow these steps.
Define Your Goals
By knowing what you want to achieve with your influencer marketing campaign, you can understand what kind of content creators you might want to partner with. Depending on your goals, you might want to collaborate with a few big social media stars or choose to work with smaller creators.
Chose a Social Media Platform
Influencer marketing is not limited to Instagram. YouTube, TikTok, Facebook, and Twitter are also platforms where influencers promote products or brands they love through their social media channels! Paid shoutouts through blogs might also work well if they belong in your target audience niche. The important part is understanding which platform will work best for your particular brand.
List Potential Influencers
When listing potential influencer candidates, it's critical to check the previous content they've posted so that you know whether or not your target audience will enjoy viewing their work!
Chose The Best Candidates
When it comes time to make your final decision, do not hesitate! You want people who align with campaign objectives and values. If you have a good feeling about them after considering factors such as culture fit or skillset synergy, send out proposals for collaboration opportunities.
10 Examples of influencers to hire for your marketing
Lexi Revera – @lexibrookerivera
Engagement rate: 12.4%
Category: Sport, Music, Tennis
Location: Karang Asem, Bali, Indonesia
Instagram: 8.4 million followers
YouTube: 7.9 million followers
TikTok: 21.3 million followers
Emma Chamberlain – @emmachamberlain
Engagement rate: 10.8%
Category: Lifestyle
Location: United State
Instagram: 15 million followers
YouTube: 11.3 million followers
Carlinhos Maia – @carlinhosmaiaof
Engagement rate: 2.8%
Category: Family, Lifestyle
Location: Goiás, Brazil
Instagram: 25 million followers
Bella Poarch – @bellapoarch
Engagement rate: 9.3%
Category: Music,
Location: Philippines
Instagram: 14 million followers
Youtube: 5.8 million followers
TikTok: 88.8 million followers
PewDiePie – @pewdiepie
Engagement rate: 8.5%
Category: Entertainment, Fashion, Games
Instagram: 22 million followers
YouTube: 111 million followers
Lele Pons – @lelepons
Engagement rate: 2.4%
Category: Music, Vlogs
Location: Venezuela
Instagram: 48 million followers
YouTube: 17.7 million followers
TikTok: 26.9 million followers
James Charles – @jamescharles
Engagement rate: 2.5%
Category: Makeup, Fashion
Location: Riverside, California, United States
Instagram: 23 million followers on Instagram
YouTube: 24.1 million followers
Loren Gray – @loren
Engagement rate: 1.1%
Category: Music, Dancing
Instagram: 23 million followers
TikTok: 54.4 million followers
Lea Elui Ginet – @leaelui
Engagement rate: 6.2%
Category: Pets, Dance, Los Angeles
Location: California, United States
Instagram: 12 million followers
Shane Dawson – @shanedawson
Engagement rate: 3.5%
Category: Pets, Dogs
Location: San Francisco, California, United States
Instagram: 8.1 million followers
YouTube: 19.8 million followers
Wrap up
Influencer discovery is an essential component of building trust and credibility in your business. It's not an easy task, but it's crucial to any brand looking for success with their social media marketing campaign. When applied correctly, they can have a significant impact on the success rate of any given campaign by leveraging relevant influencers who will be able to reach out to niche audiences that align with your brands' interests.
Using the right tools and strategically planning your campaign can lead to big results with a targeted audience by leveraging relevant individuals in any industry or niche – it's all about finding those influences that will help you achieve your goals faster than ever before.