Travel influencers have allowed us to see the world from an entirely new perspective, exploring new places with our favorite creators. Platforms such as Instagram and TikTok give these influencers a space to share the ups and downs of their travel journeys and create a plethora of engaging content. As this type of influencer continues to grow, Netinfluencer dives deep into the top travel influencers on Instagram.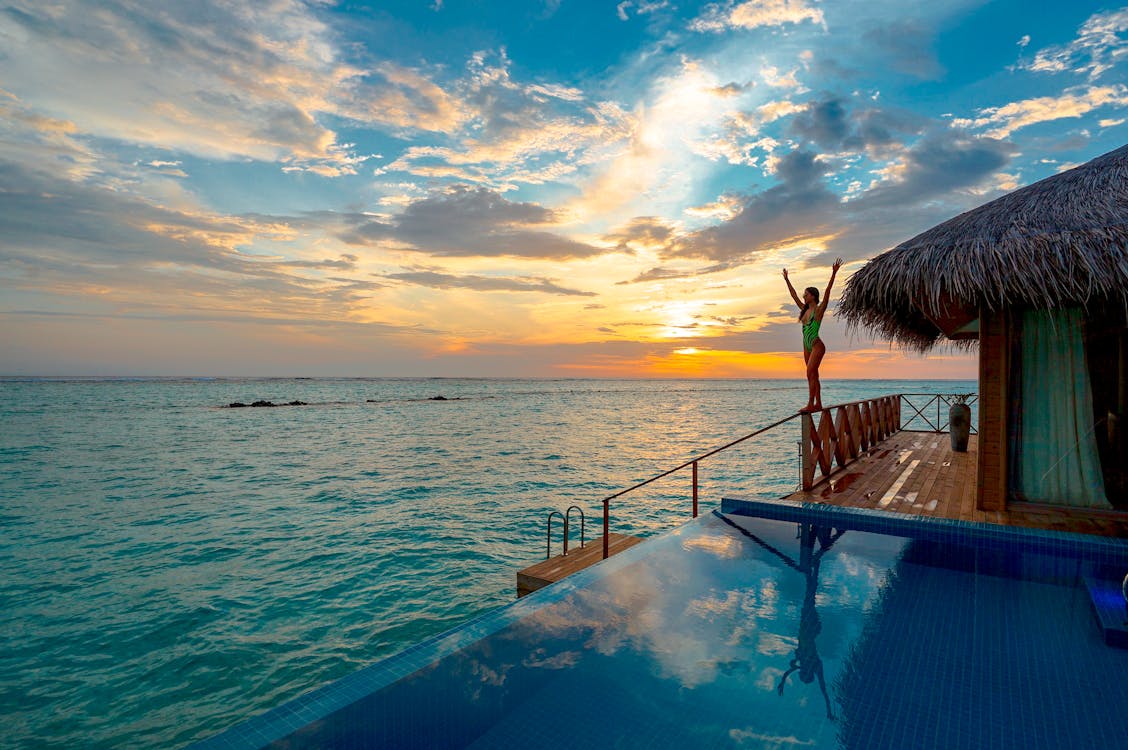 Top Travel Influencers To Watch Out For
Drew Binsky
During his journey to visit all 197 countries in the world, Drew Binsky has shared every step of his journey with his 762,000 followers. Binsky has visited sites such as St Basil's Cathedral in Moscow and the Taj Mahal in India, creating a selection of engaging captions for every post. Binsky also creates engaging videos on Instagram, highlighting his scariest travel stories and his most dangerous road trips.
This travel influencer also uses his platform to promote mass social change, sharing donation links for crises around the world. Moreover, he also engages with his audience on a more personal level, asking for their most iconic travel experiences. Binsky also created an app called JUST GO, which allows other nomads to connect during their worldly travels.
indigo.traveller
This incredible photographer captures the true beauty of every culture, using real-life models to express how each country operates on a daily basis. indigo.traveller has visited countries such as Nigeria and Libya, sharing the less glamorous parts of traveling the world.
This travel influencer shares their exciting endeavors to their 112,000 followers to help educate others on current affairs. indigo.traveller also has a riveting YouTube channel where he shows the dynamics of some of the most populous cities in the world. They first began posting content on this platform in 2016 and have managed to gain 1.36 million subscribers.
Nas Daily
Nas Daily, also known as Nuseir Yassin, has been traveling the world for many years now, sourcing an assortment of inspiring stories to share with his 3.2 million followers. This travel influencer has explored the Aral Sea to see the surprising desert that resides there. Nas Daily is also interested in developments in technology, traveling to Los Angeles to see the world's cleanest car.
He recently took his content to the next level, hosting Nas Summit. This is a three-day conference that details the benefits of investing in the creator economy. This inspiring influencer has also published his own travel guide called Around the World in 60 seconds. The book explores his journey of creating 60-second videos that give a glimpse into his travels.
the_travel_secret
the_travel_secret is made up of a group of expert travelers who share their many tips and tricks with their nearly 2,000 followers. Boasting an array of discounts on some of the world's finest hotels, these travel influencers have managed to amass a very devoted fan following. They use Instagram to create a variety of engaging posts, asking their followers where they would prefer to travel and where they would like to stay.
Moreover, the_travel_secret has an intuitive website that allows visitors to learn more affordable travel options through their informative course. Although the_travel_secret has a lower follower count than some other influencers, their impact on the travel industry is making them extremely competitive.
The Bucket List Family
This lovable family of travel journalists shares their most precious moments with their 2.6 million followers. The Bucket List Family has ventured across 87 countries such as Zimbabwe and France. Alongside their three children, this couple spends their days delving deep into a country's culture and learning their ways. The Bucket List Family encourages their children to connect with others and post videos of them playing with other children. This family also has a very detailed YouTube channel where they share their adventures in more depth to their 1.39 million subscribers. The Bucket List Family even has their own merchandise for their avid fan base to enjoy for themselves. 
Louis Cole
Louis Cole first started creating travel content on his YouTube channel back in 2011, earning him 1.98 million subscribers. Over the years, Cole began venturing further and further, exploring popular sites across the globe. This travel influencer has got up close and personal with the elephants in Kenya and has even gone kayaking in Abu Dhabi. Louis Cole uses Instagram to promote the benefits of veganism and eco-friendly initiatives for his 1.1 million followers. With over a decade of continuous travel experience, this influencer has also created an educational course, teaching others how to live a practical life in a travel van.
Jack Morris
Using his world-class photography and videography skills, Jack Morris has become one of the most prevalent travel influencers in the industry. His company, Do You Travel?, has become a prestigious place for other travelers to learn how to take their photos to the next level. His array of editing software has placed him second to none in his respective field. Morris has created content in Dubai as well as Bali, giving his 2.5 million followers a snapshot of some of the world's most stunning locations. This travel influencer is also a deeply devoted entrepreneur who inspires others to step into the invigorating world of cryptocurrency.
Jennifer Tuffen
Alongside her partner Umit Yoruk, Jennifer Tuffen explores every landmark that the world has to offer, sharing her experiences with her 2.8 million followers. Whether it's Colombia or Turkey, Tuffen has captured every moment and has an inspiring story to go along with it. This travel influencer also uses Instagram to guide engaging guides to help her followers with their own travels. She has created guides such as My Favorite Breakfast Spots and Summer in Santorini. Tuffen also runs an in-depth blog where she shares her riveting travel updates and merchandise for her fans to enjoy. As such, this blog has become a centralized space for all of her content.
Vagabrothers
Created by Alexander Ayling and Marko Ayling, Vagabrothers take their followers around the globe as they explore some of the exciting activities the world has to offer. The duo shares their epic travels to help inspire their 150,000 followers. But Vagabrothers do not just use Instagram to share their stories. The pair have an incredible YouTube channel with 1.12 million subscribers. Here, they give a more insightful look into countries such as Poland and Sri Lanka. In 2019, Vagabrothers produced their own Hulu original series named Basic vs Baller. In this show, the brothers show how you can gain immense travel experience on just about any budget.
Jannik Obenhoff
At just 21 years old, Jannik Obenhoff has explored the world in great detail. His awe-inspiring photography skills have managed to gain him an impressive 730,000 on Instagram. Obenhoff uses a range of equipment to get the best shot of places such as Germany and Austria. He occasionally produces reels that show the world's most amazing locations in full detail, showing the expressive beauty of a natural landscape. This travel influencer has even created his own editing pack with a range of presets for his fans to experiment with. He also contributes to German Roamers, a collective Instagram account run by some of Europe's finest photographers and videographers.
Travel influencers from across the globe have welcomed a wealth of engagement and opportunities through their content. Social media has allowed these influencers to connect with their followers and bring them along on their fantastic journeys. To discover how Instagram can boost your engagement, visit our website.