Influencer
Top Food Influencers in Melbourne – Food Influencers, Instagrammers and Bloggers based in Melbourne
Looking for the best food influencers in Melbourne? Check out this list of the top food bloggers, Instagrammers, and YouTubers who are shaking up the city's culinary scene.
Melbourne's culinary diversity mirrors the diversity of its population. From Italian, Greek, and Lebanese, to Ethiopian, Chinese and Japanese. An array of food influencers in Melbourne are emerging and provide a window into the city's favorite meals.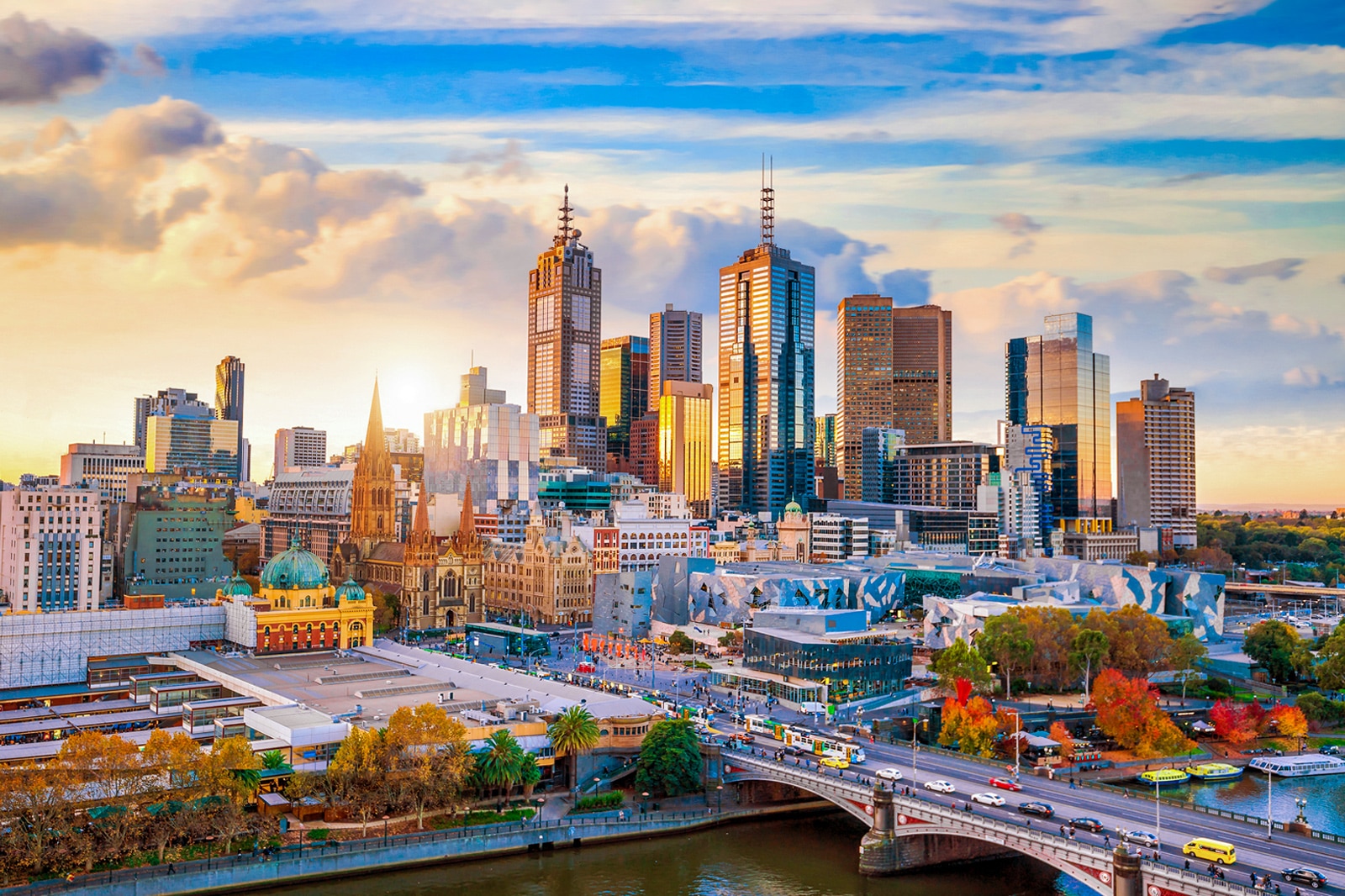 Top Food Influencers in Melbourne To Watch Out For
Instagram followers: 102,000
Account run by: Mother and her daughter, Apple
Vi Vu follows the adventures of a mother and daughter as they eat their way around Melbourne. Photos and videos posted are primarily of the daughter Apple capturing her joys and reactions when she digs into the diverse delicacies set before her each time. As you would expect, Vi Vu covers diverse meals ranging from ramen to pizza. However, the content leans more toward Japanese food specifically and predominantly Asian cuisine overall. That said, you will run into posts around cakes, pizzas, sausage rolls and chicken.
Instagram followers: 27,000
Account run by: Renee Buckingham
If you are a vegan, you are well aware that your diet choices are in the minority. So eating out isn't as easy as walking into the next restaurant you come across. The Melbourne Vegan Guide can help. Other than showcasing restaurants where vegans can find their favorite meals, there are recipes as well. While Renee's a food blogger, you will run into the occasional non-food posts as she highlights the importance of living a well-rounded vegan lifestyle. Renee runs similar Instagram pages for vegans living in or visiting Sydney and New York.
Instagram followers: 27,000
Account run by: Claire Lin
Eats with Claire may be a primarily Melbourne food blog but Claire doesn't restrict herself to sampling only the tastes of Melbourne. She also takes her followers through the varied cuisines she runs into when traveling elsewhere. Eats with Claire tackles virtually every major meal you would expect to stumble upon in the Melbourne food scene all the while demonstrating how each restaurant makes their own version unique. That being said, she does have a fondness for Japanese and Chinese delicacies.
Instagram followers: 18,000
Account run by: Nini
Nini oozes authenticity. It's not surprising that her posts draw in fairly high levels of social media engagement. Her fans range from curious amateurs to seasoned food bloggers. And once you take a look at the content, you notice that depth of meal diversity that's so appealing. One moment she is delving into Japanese favorites such as sushi, sashimi and the pricey wagyu. Next, she's sharing detailed recipes on making baked ham at home. Even when her posts are sponsored, she finds a way to weave the brand into the conversation without sounding too salesy.
Instagram followers: 21,000
Account run by: Jacie
Jacie is a certified yoga instructor. When she's not helping people relax, she runs a lively food blog. Content is intentionally interspersed with broader lifestyle posts perhaps to portray food as just one component of living a healthy, fun Melbourne life. Jacie makes no secret about her love for Japanese food. Sashimi, wagyu beef, sushi, donburi, udon nabe and more. She does recognize not all followers are familiar with Japanese meals so goes out of her way to provide translations in her captions. Foodie Jacie does get into other Asian and non-Asian food as well.
Instagram followers: 21,000
Account run by: Connie
With her intriguing choice of Instagram handle, there must be at least some Instagram users who followed Connie's foodie page to find out if there's an answer to that existential question. Seriously though, Foodie or Fatty is a food and lifestyle blog. While her posts are mostly about exciting meals, there is a lot of content that would fall under travel and lifestyle. Connie sets her sights on not just the delicious meals you can expect to enjoy in Melbourne but also those found in the different places she travels to.
Instagram followers: 17,000
Account run by: Anastasia
From her Instagram handle, you already get not so subtle hints of Anastasia's Greek roots. But if you are expecting a page that covers Melbourne's Greek restaurants only, you are in for a surprise. She does Turkish, Ethiopian, Italian, Mexican eateries and more. Expect to be bombarded with tacos, prawns, oysters, turkey, ham and everything in between that is trendy in the Melbourne food scene. If it's drawing people to the city's restaurants, Anastasia will almost certainly be on it.
Instagram followers: 11,000
Account run by: Kerri
In the sea of established and emerging food influencers in Melbourne, it can be difficult to stand out. She might not have as many followers as the city's leading food influencers but Kerri doees appear to be carving a distinct path. Unlike many foodie bloggers, Ker the Foodie's page hardly features Ker's face. The idea appears to be to make her followers focus on what Ker the Foodie is all about after all: celebrating Melbourne's food landscape.
Instagram followers: 11,000
Account run by: Melissa
Melissa's page is diverse. Yes, food is certainly a big component of what she talks about. But so is fashion, beauty, style and travel. Worry not though. When Melissa gets down to covering her latest culinary discovery, her images and video clips exude an infectious energy that will make you want to immediately have what she's having. Korean beef dumplings. Mexican paletas. Briyani. Mince tarts. Name it. Melissa brings out the best in what she samples but while maintaining the authenticity that's so crucial to being a food influencer.
Instagram followers: 10,000
Account run by: Lina
A food and travel enthusiast, Lina is keen to enjoy the best of both worlds. Melbourne may be home for her but she is passionate about making sure her followers get to experience the cuisines of different cultures around the world. The good thing is that with Melbourne being as diverse as it is, there is a good chance that the meals Lina showcases on her travels are within easy reach at a restaurant somewhere in the city.
Instagram followers: 9,000
Account run by: Unknown
Foodie influencer handles do not get more obvious than Sense of Food. And perhaps in keeping with this theme, this is a blog where food and menu analysis takes precedence over the identity of the page owner. What we do know is that the influencer is originally from Thailand and you can see a little bit of that in some of their favorite meals. A mostly faceless blog is a bit of a gamble given best practice hlds that audiences tend to engage more when they see a relatable human behind it all. But going by Sense of Food's growing number of followers, it seems this is not an issue for this influencer.
Instagram followers: 9,000
Account run by: Sue
Sue is not just a Melbourne-based food blogger. Her feed has plenty of posts on her travel and lifestyle adventures. But when she does do food features, she is determined to give her followers an experience that they are less likely to have with other food bloggers. While she does post plenty of photos of her favorite meals, her frequency of using video does appear to be above average. And it is paying off.
Wrapping Up
If you want a visual introduction to Melbourne's food scene, these food influencers in Melbourne are proving to be more than up to the task.
Interested in learning more about more food bloggers in other cities? Check out our series below

United States

Australia

United Kingdom
China
Canada