Influencer
Top Food Influencers in Glasgow – Food Influencers, Instagrammers and Bloggers based in Glasgow
Check out the top food influencers in Glasgow – from Instagrammers to bloggers, these Glaswegians are putting their city on the map for great food.
Glasgow has always been known for its incredible nightlife and shopping districts. But as the UK food scene gains more traction and recognition, Glasgow has managed to build its own independent food and drinks industry. As the food scene continues to expand, many influencers in Glasgow are curious to find out what's next.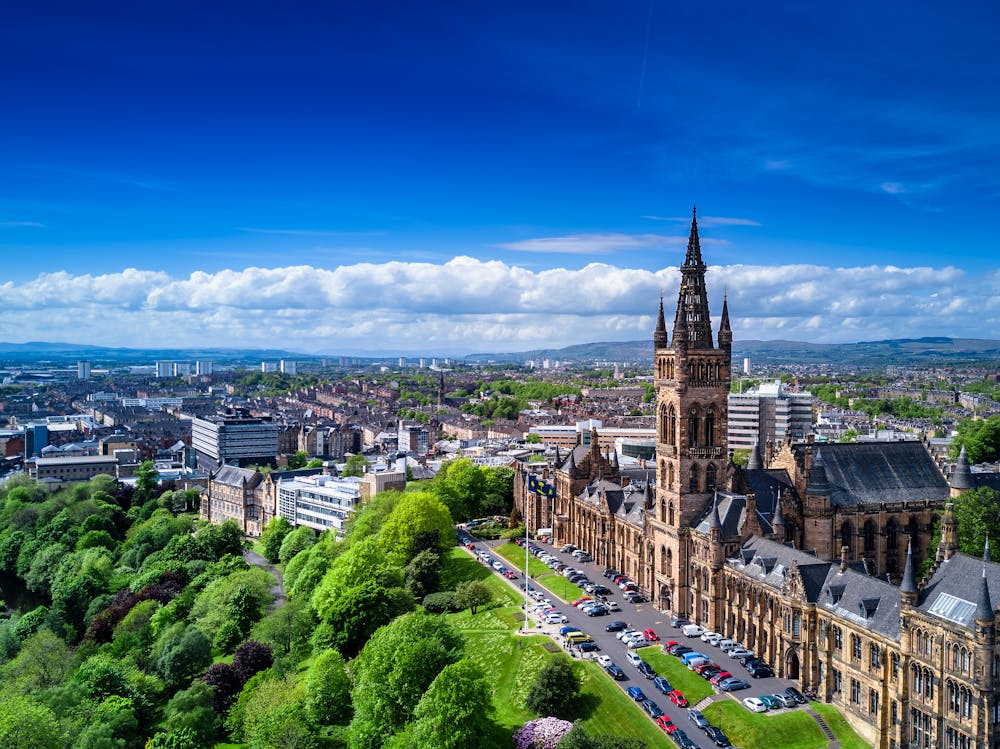 Top Food Influencers in Glasgow To Watch Out For
Pam Gilmour is best known for her account glasgowfoodgeek, a platform that delves into the Glasgow food scene one dish at a time. glasgowfoodgeek has gained an incredible amount of engagement over the last few years, earning her an incredible 50.5K followers. These followers join Gilmour as she tries food such as Galician prime rib from The Spanish Butcher and artisan cookies from Chulo Bakes. With nearly 4,000 posts, glasgowfoodgeek posts content on a regular basis, making her a popular food influencer in Glasgow.
chriseatsglasgow is a dedicated food blogger, who is constantly on the lookout for the best places to eat and drink in Glasgow. chriseatsglasgow, also known as Chris Lindsay, recommends restaurants such as Nonna Said Pizza for their lamb shawarma pizza, a perfect fusion of Middle Eastern food with Italian classics. Lindsay also creates content for Beer Hooligans, an Instagram page that rates and recommends some of Scotland's best independent beers. chriseatsglasgow also offers his 20.9K followers various discount codes and vouchers for some of Glasgow's finest bars and restaurants.
This account is owned by Amy, a highly acclaimed restaurant critic who regularly contributes to the Westender Magazine. Amy uses her Instagram account, theglasgowdiet, to explore and discuss a variety of dishes with her 17.1K followers. theglasgowdiet never shies away from giving its most honest opinion, as they praise restaurants like MacTassos for their delicious chicken gyros. Amy is a very experienced critic, using Instagram reels and guides to give her audience a deeper look into the Glaswegian food scene.
saraheatsglasgow, also known as Sarah Caughey, is a food influencer in Glasgow, who was originally born in Belfast. Caughey has gained nearly 15,000 followers, inviting them to discover all of the hidden gems within the Glaswegian food and drinks scene. saraheatsglasgow has visited establishments such as Buck's Bar, a popular bar and fried chicken connoisseur, and devoured their Tex Mex cheeseburger.
Twin sisters, Stephanie Still, and Natalie Noch, created their account millennial_menu_ to showcase their culinary adventures within the Glasgow food industry. Their expert photography skills highlight the array of colours and textures within every dish, making them popular content creators with over 13,000 followers. millennial_menu_ explores a variety of different restaurants, including Thairiffic, an authentic Thai restaurant within the centre of Glasgow. Here, they praised their expertly crafted duck spring rolls. These ladies also use Instagram to create informative guides such as 'Outdoor Dining/Beer Gardens' and 'Glasgow Brunch Spots'.
This account is owned by Austen, a devoted influencer who likes to try a multitude of different foods both in Glasgow and around the world. _thecrispyroll also contributes to the previously mentioned Beer Hooligans account. Austen recently visited Dumpling Monkey and discovered their Sichuan spicy pork mince with noodles. _thecrispyroll is a very active account amassing nearly 14,000 followers with just 886 posts. As the account continues to grow in popularity and size, Austen also creates Instagram guides to show his followers 'Great Glasgow Burgers.'
glasgowfoodies is owned by a selection of food influencers, who mainly focus on the fine-dining sector of the Glasgow food industry. With nearly 12,000 followers and just under 200 posts, these influencers compile some of Glasgow's most beautiful dishes and share them on their Instagram page. glasgowfoodies has shared food from Boclair House, where they enjoyed their luxury buttermilk pancakes with crispy bacon, fresh strawberries, and maple syrup. glasgowfoodies is looking to branch out and create more exciting content. The group is in the process of creating their own 'foodie newsletter', allowing their followers to stay up to date with advancements in the Glasgow food and drinks scene.
glasgowfoodelicious was created by Cat, a quirky food influencer in Glasgow, dedicated to sharing the city's most unique dishes. Cat also has a blog where she shares her recipes, recommendations, and experiences at some of Glasgow's most beloved food establishments. glasgowfoodelicious shows her 7245 followers some of the leading dishes that the Scottish city has to offer like the pigs in blankets bao buns with cranberry chilli jam that can be found at Innis & Gunn.
Abbie Clements produces in-depth photo and video content, exploring Glasgow's best restaurants and takeaways. girlgottaeat_gla uses reels to detail her 'Top 4 Glasgow Food Spots 2021' and her experience at 'Brawsome Bagels.' Clements also showcases her favourite meals from some of Glasgow's best-kept secrets such as the pulled rib banh mi baguette from Redmond's. girlgottaeat_gla does a superb job of creating detailed content such as her Instagram guides for her 7150 followers to enjoy.
This Instagram account takes food very seriously, scouring through Glasgow's best restaurants to showcase their most prominent dishes. _foodfeels has managed to earn 6288 followers by allowing them to join her on her vast food journey. This influencer enjoys devouring into sweet treats like the millionaire shortcake from GRO Coffee and the loaded fries from Roots Catering. _foodfeels does an excellent job of interacting and engaging with their followers and also offers them the chance to win dining experiences at Glasgow's finest restaurants such as Paesano Pizza.
glasgownoms created their first post back in January 2019. Since then, this influencer has managed to gain over 5,000 followers with just 76 posts. glasgownoms uses both Instagram and TikTok to display the vitality and excellent food options within Glasgow's nightlife. In particular, this influencer has celebrated places like Topolabamba for its wide variety of authentic Mexican food. glasgownoms has also used Instagram's guide feature frequently, giving their best recommendation on 'Where To Drink Outdoors in Glasgow.'
glasgowfoodgirlblog uses her page to show off her appetizing home-cooked meals as well as some of her favourite dishes from Glasgow's wide variety of bars and restaurants. Her blog offers a more comprehensive look into her encounters at the city's most loved restaurants. glasgowfoodgirlblog has become a platform where her 4296 followers can go to discover more about the city's food scene. As such, she applauds restaurants such as Ox and Finch for their divine slow roast pork belly.
glasgow_foodclub is an account run by Natalie, a food influencer in Glasgow who sets out to give her honest review of a selection of Glaswegian restaurants. Natalie has accumulated nearly 4,000 followers and has created a platform where they can freely discuss the nuances of Glasgow's growing food scene. glasgow_food club posts inviting images of mouth-watering dishes like the Buffalo chicken tenders with blue cheese dip and truffle oil fries from Smokey Trotters Kitchen.
This influencer shares ample and moreish dishes from restaurants across Glasgow, helping them to achieve a follower count of 3839. glasgow.foodbible illustrates the ever-changing nature of Glasgow's food scene by posting captivating photos of dishes. This influencer highlighted the vast portions served at Space Coffee House, particularly with their photo of the Russian honey cake. This user is creating content on a more regular basis, adding to their 144 posts.
Many influencers in Glasgow enjoy promoting their city's culture and prospects, particularly in the food and drinks industry. These food influencers prove that with the right platform, engagement and opportunities are abundant. 
Interested in learning more about more food bloggers in other cities? Check out our series below

United States

Australia

United Kingdom
China
Canada