Influencer
Top Food Influencers in Edinburgh- Food Influencers, Instagrammers and Bloggers based in Edinburgh
Looking for the best food influencers in your area? Look no further! Our list of top food influencers in Edinburgh will help you find the perfect person to work with.
Edinburgh is a vibrant and lively city, known best for the Edinburgh Festival, which attracts thousands of guests every year. Influencers in Edinburgh often delve deep into the city's culture, including its expansive food and drinks scene. With a variety of options to choose from, it is no surprise that Edinburgh is becoming a bustling hub for devoted Scottish foodies.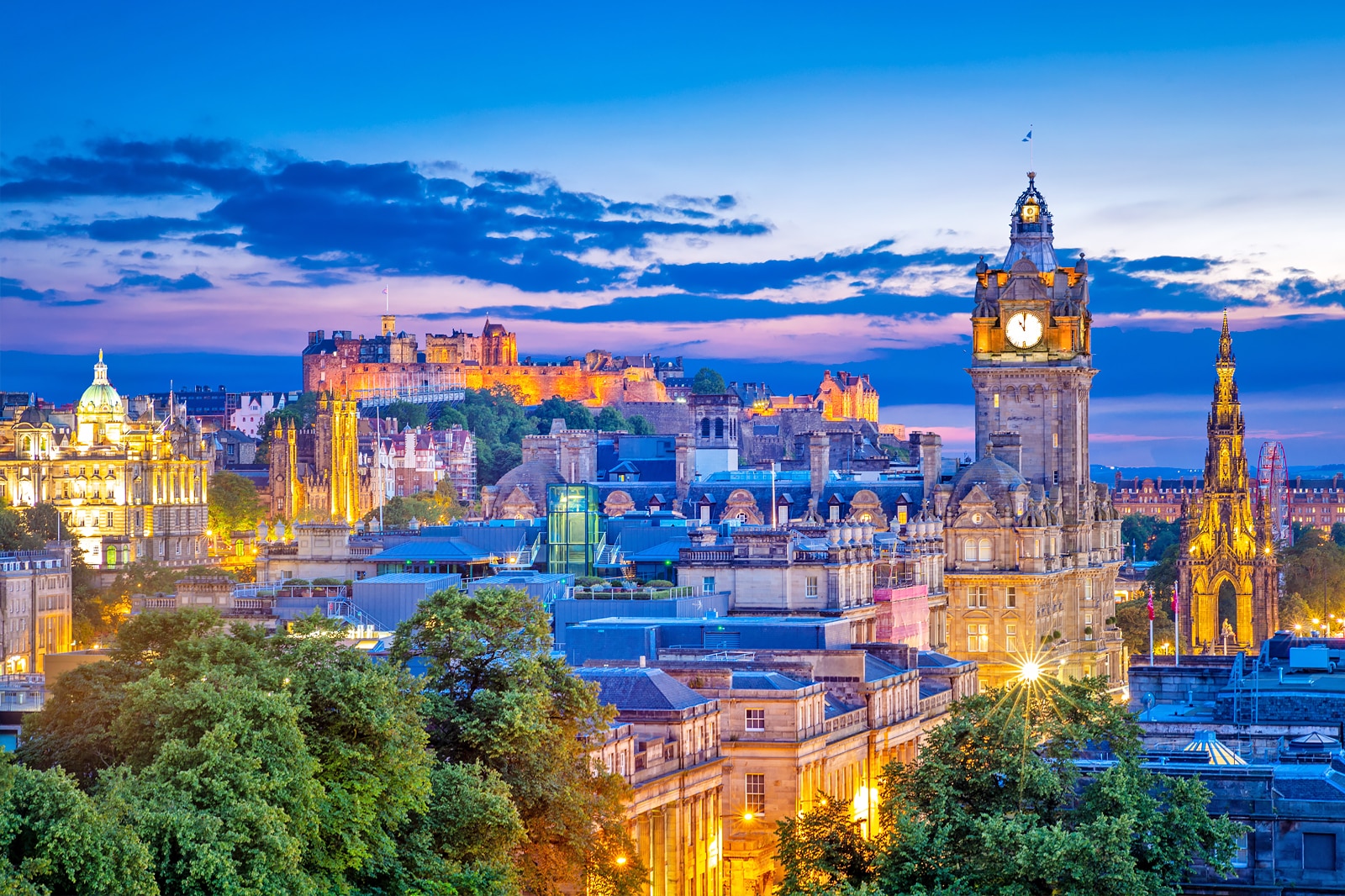 Top Food Influencers in Edinburgh To Watch Out For
This developing Instagram account is owned by Pippa Perriam, an experienced location coordinator based in Edinburgh. Perriam created eatinburgh as a way to showcase the best food and drink experiences to her 31.4K followers. This account is proud to show off the city's biggest and most jaw-dropping dishes like the decadent black sesame seed bagel from Bross Bagels. Perriam also expands her food content to other platforms such as TikTok where she has nearly 37,000 followers. With a devoted following across two platforms, Pippa Perriam is a prime example of how food influencers in Edinburgh are able to create imaginative and engaging content.
edinburghfoodhunter is a devoted content creator, who uses their Instagram page to test out some of Edinburgh's newest and most innovative dishes. This influencer connects with their 16.7K followers to discuss the latest developments in the city's food scene and recommends some of their favourite dishes. edinburghfoodhunter praises restaurants such as Mana Poke for their spicy tuna and pineapple poke bowls. They also devour dessert items such as rich and creamy hot chocolate from Hotel Chocolat. edinburghfoodhunter also posts videos on Instagram, exploring some of the ingenious ways their favourite dishes are prepared and served.
This account focuses on drawing attention to Edinburgh's local independent producers, praising their diverse and unique food and drink options. plateexpectations travels up and down Edinburgh, discussing developments and changes within the city's food scene with their 27.7K followers. They often use the Instagram reels feature to showcase the manufacturing process of some of Scotland's finest dishes like shortbread from the world-famous Shortbread House of Edinburgh. Their Instagram stories discuss new restaurants opening in the city and often give their followers a discount at the establishments. plateexpectations use Instagram in a very calculated way, only posting high-quality videos and keeping their content uniform and easy to follow.

This account is run by Ailidh Forlan, the author of Street Food Scotland. She's the food and drink writer for Ion Magazine and The List. Ailidh was also a judge for the 2019 Scottish Street Food Awards and the Scottish Thistle Awards Best Eating Experience in 2018 and 2019.
edineats is a popular food influencer in Edinburgh, who works alongside other content creators to discover the best food options the city has to offer. The account is owned by Alisa, a foodie who also contributes to girlsaroundscotland, another Instagram account that documents the Scottish food scene.
edineats has become a beloved account over the last few years, helping it to earn over 24,000 followers. Alisa enjoys trying new foods from a variety of different restaurants such as the alluring fudge donut from Fisher and Donaldson and the stonebaked pizza from Pizzeria 1926. edineats also produces informative guides for those looking to explore the Edinburgh food scene. She has made guides for the 'Best Edinburgh Coffee Spots' and 'Best Place in Edinburgh For a Sweet Tooth.'
This account was created by a profound writer and critic, who also enjoys sharing their love of good food with their 13.3K followers. tartanspoonblog searches through the Edinburgh food scene with a critical eye, only posting the most delicious and moreish dishes around. She recommends restaurants like Bentoya, a Japanese fusion restaurant, which specialises in dishes such as ramen and gyozas. They also enjoy supporting local chefs, seen as she has replicated dishes from Calum Richardson. This creator is very experienced with Instagram and influencer marketing in general, as they also offer training and coaching as part of their intuitive consultancy program.
millennial_menu_ is owned by twin sisters Stephanie Still and Natalie Immer Noch, who document the food scenes of Edinburgh, Glasgow and London. During their most recent trip to Edinburgh, these ladies tried a plethora of amazing dishes from a collection of hidden gems. A majority of their experiences were posted on their Instagram stories, giving their 13.4K followers a small glimpse into the Edinburgh food scene. millennial_menu_ give praise to a variety of different restaurants such as Chaophraya for their amazing selection of authentic Thai dishes. Both Still and Noch create a lot of content on Instagram including guides, reels, and videos.
hilarycaneat is a food influencer in Edinburgh, who is not afraid to dive into the most immense dishes the city's food scene has to offer. Hilary is an experienced photographer and writer, documenting her food experiences on both her blog and her Instagram page.
This influencer enjoys sharing her best tips and tricks with her 14.3K followers, ensuring that they can get the same fantastic experience as Hilary. hilarycaneat often dines in some of Edinburgh's smaller restaurants, offering her devoted fan base a closer look into some of the city's developing establishments. Her visit to One Canonmills prompted her to try their hot and blue fried chicken burger. Hilary's devotion to Scotland's food scene has placed her high within the food influencer world, encouraging other influencers in Edinburgh to follow in her footsteps.
hannahscranz may only have 130 posts, but she has managed to gain an incredible 11.3K followers in just a short amount of time. Hannah takes her followers on an adventure around Edinburgh, plunging them into a world of fine dining experiences. hannahscranz has dined in restaurants such as Urban Angel Cafe and showed off their indulgent avocado, chorizo, halloumi, and poached eggs on sourdough toast. She also produces a collection of descriptive guides highlighting the 'Best Restaurants in Edinburgh' and the 'Best Takeaways around Edinburgh.'
Ava created the account avaeats_ to help both locals and tourists discover the best food and cocktail options in Edinburgh, aiding those who are diving deep into the city's nightlife. Since starting her account, she gained over 7,000 followers on Instagram and an additional 1000 followers on TikTok. Ava responds well to the needs and wants of her followers, posting a wide variety of dishes such as the truffle chick burger from Butta Burger and the New York-style stuffed cookies from Cookie Cult UK. avaeats_ also shares her own recipes for her followers to enjoy. She creates simple recipes like butternut squash and chorizo soup, which quickly developed into a fan favourite. 
blogseatblogs is a food influencer in Edinburgh, that highlights the wide variety of halal dishes that are available in the city. With nearly 5,000 followers, this influencer has become prominent amongst other Scottish muslims, who are looking to try an assortment of new and exciting dishes. blogseatblogs has a very active Instagram profile, drawing a multitude of comments and likes on their posts. For example, their recent post of the incredible Doritos doner kebab nachos from German Doner Kebab earned them an impressive 310 likes. This influencer creates content regularly, posting videos and guides such as 'Your Guide To Edinburgh's Delicious Burgers.'
As the city's population continues to grow and diversify, influencers in Edinburgh are still documenting its changes. Whether it be developments within the food scene or just the city's culture itself, these creators are managing to build upon their portfolios and produce engaging and profitable content.
Interested in learning more about more food bloggers in other cities? Check out our series below

United States

Australia

United Kingdom
China
Canada