Influencer
Top Food Influencers in Birmingham- Food Influencers, Instagrammers and Bloggers based in West Midlands
The city of Birmingham has a lot to offer when it comes to the food scene.
These top food influencers help you find your way to the best food spots.
Birmingham is one of the most beautiful cities in the South, known particularly for its roots in manufacturing. But, what most people don't know about this amazing city is that it's brimming with history, music, culture and most importantly, food! From its delectable Finn cheese to its meatballs to the world-renowned Staffordshire cakes. Check out this list of the top food influencers in Birmingham that we prepared just for you!
So, whether you are a foodie, a wild child, someone who loves his history, or a mix of all three, you are in for a treat. This magic city has food that'll tantalize your taste buds, music and scenery that'll leave you reeling, and history that'll get the nerd in you super excited.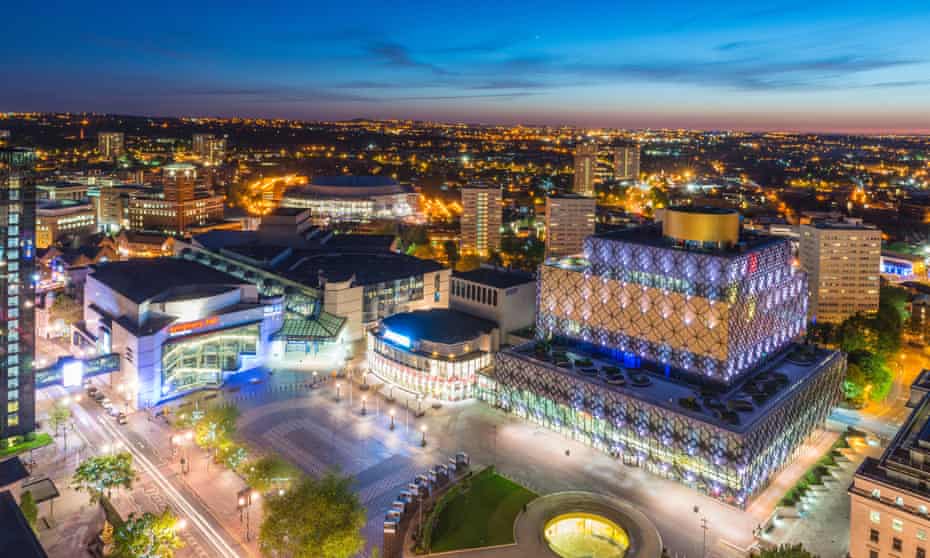 Birmingham hosts a variety of fantastic food and drinks festivals every year. It is also home to several renowned, multi-cultural restaurants. So, if you are looking for inspiration to visit, currently visiting the city, or are an old or new resident who is looking for new places to eat or take that special someone on a date, or just want some good old adventure, a good way to get in the loop of things is to follow some of the top food influencers in Birmingham on Instagram.
With amazing pictures and recipes, these food influencers take you on a tour of the city's top restaurants, local restaurants, and even its street cuisine! Here are some of the best ones to check out.
Top Food Influencers in Birmingham To Watch Out For
Birmingham_Eats boasts over 35k followers and is run by Galina and Gareth Thomas. This English couple takes their followers on regular tours of the Birmingham food space. Both obvious foodies, they delight their audience with pictures of delectable food, wine, and treats from various restaurants they visit. Romantic right? They also leave detailed addresses and pricing of their meals on their page, so you can plan costs ahead if you choose to visit any of the locations.
As the name might suggest, HalalDiningBham specifically caters to Muslim audiences. Muslim Folks have eating laws that are somewhat different from the rest of the population. If you are Muslim and new in the city, you might have trouble finding Halal food seeing as pork is quite popular and can be found in many foods. Thankfully, this page is devoted to exploring restaurants and food that Muslims can eat both within and outside Birmingham. Very thoughtful, I would say. Boasting almost 30k followers, we can safely assume that our Muslim folks also appreciate the idea.
With almost 22k followers, this page is an obvious treat for the eyes. This page gives you pictures of the yummiest food and, more importantly, desserts in the city. English people love their tea, and this page shows you what would go awesomely with your tea and where to find them in the city. All the chocolatey and fudgy goodness on birmingham_foodreview will make you a believer in the tea culture if you aren't already one.
This page is a literal tour guide to the city. Run by bab_social, it shows you the coolest and most interesting places to visit and where to get the best food as well. Basically, a little bit of everything the city has to offer. So if you are new to the city and have no idea where to go, BabAboutTown is full of ideas. With 18.6k followers and positive comments and reviews left on the posts, you can be sure that it's a trusted tour guide.
Travel and food. That's what this page is all about. Giving you pictures of tasty food from Blackcountry, Birmingham, and beyond, this page is one you should check out. What's more? The international_food_queen leaves addresses if you are tempted to visit some of the restaurants she does, and using her codes, you are almost guaranteed a discount when you eventually decide to visit. Sounds good, right?. Her 14.5k followers definitely agree!
Boasting 13.4k followers, this page is just bursting with color! Birmingham is filled with diverse cuisines, and this influencer makes it her business to explore and show them all. From exclusive Indian cuisines to Mexican ones to a list of all the best places to get cocktails and the tastiest burgers and sandwiches in the city, brumfooddiaries has it all. So if your tastebuds want a bit of an adventure, her recommendations are an awesome place to begin.
Homemade food, street food, exquisite restaurants, westmidlands_foodie combines all three. So whether you are looking to give yourself a well-deserved treat, a taste of ethnic cuisine, try new recipes or just have a little bit of fun on the streets, this page is for you. With about 8k followers, I would say this page is not getting the attention it deserves. This page explores foreign cuisine at its best. If the detailed food prices and regular collaboration giveaways are not enough inspiration for you to hop on this train, I don't know what is.
As the bio states, this influencer is eating her way around the best local food in the city. Good wine, delectable desserts, sumptuous food, and beautiful scenery, What more could you ask for? Olivia's honest reviews and recommendations and ability to just enjoy the goodness Birmingham has to offer are things all her 6k+ followers love.
With a little over 6k followers, brumlondonfoodie gives us insights into some of the best food to eat in Birmingham and around the world, with particular emphasis on desserts. There are so many things to drool over, from regular fluffy pancakes, donuts, and bread rolls to chicken gyozas and kievs. At least, I did.
This influencer is dedicated to discovering new favorites across Birmingham and taking her 6k+ followers on this journey to find delectable food. With pictures of food you'd wish would come to life, brumyum is a treat for the senses.
With a little less than 4K followers, this page explores the best places to get good but not so expensive food in the city. Who says you can't eat delicious, affordable food? Westmidlands_food_love is key on tasty and not so pricey goodness! You should definitely check out this page.
Simple yet beautiful. birminghamfoodbible currently has just about 1.6k followers, yet it shows amazing potential. This food influencer is exploring the diverse tastes the city has to offer one mouthful at a time. Nice pictures of finger-licking food, insightful reviews, and discounts, a foodie's dream come true.
Interested in learning more about more food bloggers in other cities? Check out our series below

United States

Australia

United Kingdom
China
Canada