Influencer
Top Fashion Influencers To Follow To Up Your Fashion Game
Whether consciously or unconsciously, our clothes always end up telling a story. So why not make sure that the story is good? Here are some of the top fashion influencers to follow to get some tips and tricks and learn about the latest clothing trends!
The clothes we wear are a way of showing the world who we are. But, sometimes, it can be hard to settle on a style- especially with hundreds of clothing varieties and new trends popping up every week. Which is where fashion influencers come in!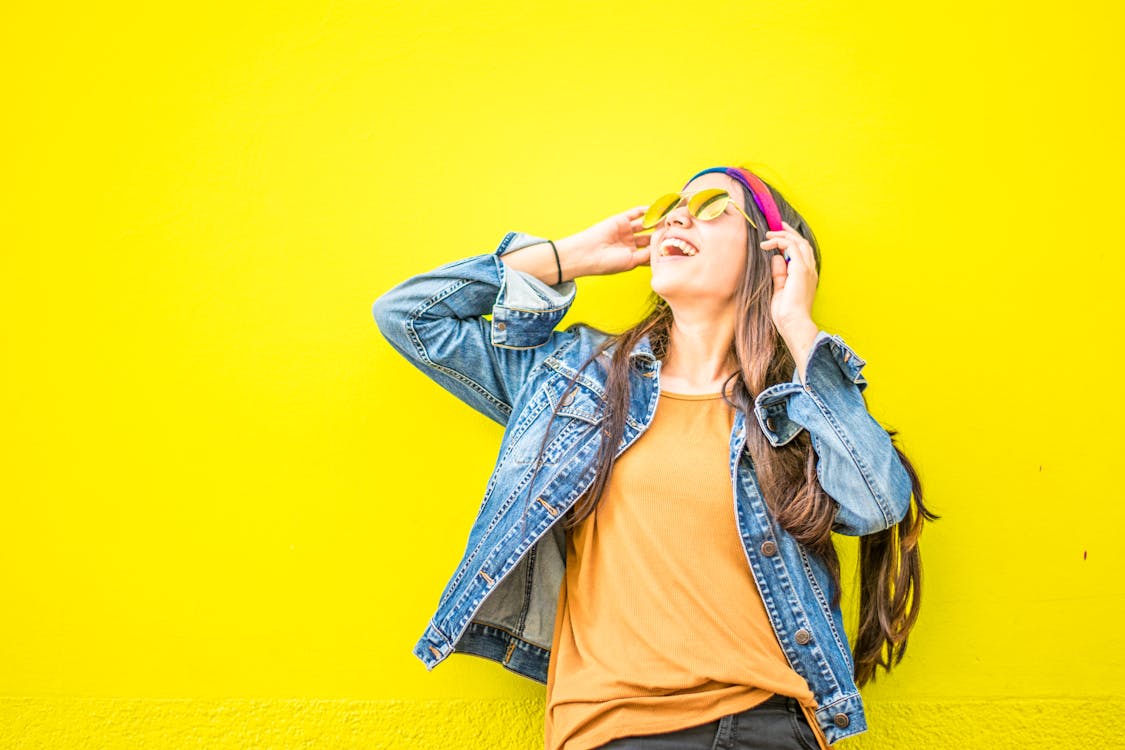 Follow these top fashion influencers and discover a new you by experimenting with different styles.
Top Fashion Influencers To Follow
Followers: 129k
This fashion influencer is for those of you who aren't afraid to be loud with your clothes! With bold and brilliant clothes, Afua Rida marries styles from both North America and Ghana, her hometown.
Her clothes aren't flashy, yet they beg to be looked at. She wears everything- right from casual, funky fabrics to pantsuits for bossgirling and even the classiest dresses that would look right at home in a cocktail party. Follow her to discover new clothing brands that show off her eclectic taste.
Followers: 1.4M
Chriselle Lim is the face of chic fashion. As an LA-based wardrobe stylist, she certainly knows what she is doing. She believes in the power of simplicity, so if you're someone who prefers monochromes and neutrals to patterns, you will love her page!
She also runs her own blog, The Chriselle Factor, where she shares lifestyle, beauty, and fashion tips and tricks. Her wardrobe manages to be chic, even on casual occasions.
Followers: 1.4M
Are you a fan of the casual wardrobe style? Do you prefer looking put together in a pair of jeans and a sweater? Hannah is just the fashion influencer for you! She looks effortlessly elegant as well as comfortable!
Who knew there were so many elegant ways to style a pair of jeans/ trousers together with a t-shirt/ sweater? Combine this look with a blazer or a trench coat, and you will look ready to take on the world! Go pick her brains for some everyday wardrobe inspo!
Followers: 6.6M
Julie, a fashion influencer is a Californian gal and her outfits reflect that! Her clothes are colorful and fun and speak of a carefree attitude! You know what they say about your clothes impacting your mood, right? If you want a breezy style, head on over to her page! You will find everything- right from outfit ideas for festival season to a trip to the beach. She will make you fall in love with her clothes and yourself.
Followers: 181k
If you've been searching for some plus-size representation in the world of fashion, you've come to the right place. Not only does she wear the cutest clothes, she also wears affordable clothes! She has got that cutesy feminine vibe down pat, and if that's your thing- check her out.
Rosey, a fashion influencer is amazing when it comes to finding steal deals. Trust me, she can find ANY type of plus-size clothing for affordable prices. You can also shop her makeup looks right from her profile. Go follow her for some much needed "steal deals" and body positivity.
Followers: 760k
If you thought being a fashion influencer was only for the young, think again. In her 50s and looking as elegant as ever, Grece is an ageless icon. She's a fashion influencer who sports everything with style and isn't afraid of a pop of color or wearing something risque. Classy and chic, she steals the show every. single. time.
Followers: 402k
Rochelle is the girl who always has a great outfit on. As a plus-size fashion influencer who loves dressing up in color, she is breaking the myth that plus-size clothes can't be fun. Her style ranges from casual to dreamy to classy to funky.
She loves both patterns and neutrals, so no matter your preference, you will find lots of inspo. Rochelle is an inspiration to women everywhere to dress the way they want- whether it be in poofy clothes or colorful pantsuits.
Followers: 177k
Freddie wears clothes that are beautiful and timeless. You can wear them to any occasion- be it a fancy dinner or just a day out. She makes being cool look so easy. Seriously. I wish I could steal her wardrobe.
Apart from being a fashion influencer, she is also the founder of RadSwan, a startup that sells premium hair extensions for Afro hair. She also funds female Black entrepreneurs.
Followers: 396k
Alexandra serves one amazing look after another and always looks like she is headed to a very important dinner. She often dresses up in monochromes or complementary colors, such as black and white, or white and navy blue. Let me tell you- this really works if you want to go for a classy vibe.
She also runs a personal blog where she shares everything related to fashion, beauty, and lifestyle.
Followers: 716k
Andy absolutely slays in her casual vibe. She is the queen of keeping it simple. With oversized sweaters, denim shorts, and sneakers, she looks like she stepped out of a "cool girl" magazine. I can imagine her just stepping into a coffee shop and making heads turn. Follow her for simple but elegant "everyday" looks!
Followers: 43.5k
April is a "disabled fashun girlie" and wants to normalize the world of fashion for other girls like her. She is pretty much the cool girl you went to highschool with who made everyone's heads turn with her clothes.
Her outfits are simple and elegant. Every time she posts, she makes me immediately want to buy her fit. She rocks everything she tries on, so follow her if you want to look like the cool girl next door.
Followers: 3.6M
Caroline enjoys trying on different outfits- from casual and cute to elegant and risky. She is lighthearted and always looks happy trying on her clothes. My favorite are her captions, though. They are genuinely funny! When I stumbled upon her profile, I had a "came for the dresses, stayed here for the captions" moment. Go follow her, and receive a healthy dose of wit and charm along with some fashion inspo.
Followers: 150k
Kelli Brown is a self-proclaimed "connoisseur of cool," and you know what? I totally agree with her! She calls herself a "fat icon," but I would like to add that she is a sensational fat icon.
Her clothes are amazing – and often colorful – and she genuinely looks happy in everything, which I love! Follow her for some great outfit ideas and amazing vibes.
Followers: 203k
Sophia loves vintage clothing, and after seeing her clothes, you will, too. From overalls to milkmaid dresses in brilliant patterns, Sophia wears them all. Take a nostalgic trip back to your childhood and maybe try on one or two of these clothes? They are guaranteed to make you feel better!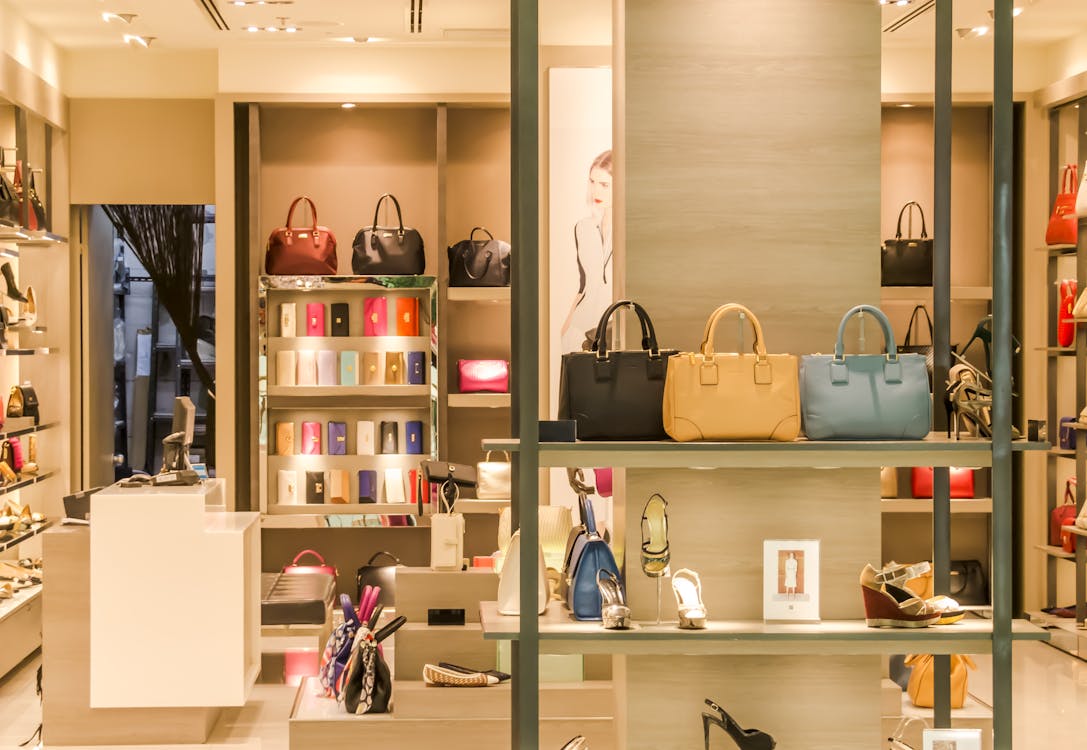 Hope you enjoyed the virtual fashion display. Pick the styles that you like best, and don't be afraid of a little experimentation. Share this with your friends and don't forget to tell us which fashion influencer was your favorite!