Strategy
How much does TikTok pay?
With over a billion users worldwide, TikTok is the go-to platform for everything from comedy and entertainment to dancing. In a world where the attention span of most people is shrinking by the day, it's hard to get noticed. As a result, short content creators have found success on TikTok. Creators of all kinds can share their unique content on this social media site that ranges anywhere between 15 seconds – 3 minutes long! It's allowing individuals and businesses to create a new source of income and profit from the many opportunities that the platform brings. But how and how much does TikTok pay its creators? We're here to provide you with answers.
How much does TikTok pay per view, followers, and videos?
The growth of TikTok has been downright impressive. But the good news is that they have shared their success with creators on this platform, which means you can get your video out there and make some serious cash too!
TikTok originally didn't pay creators any money for the videos. To survive, users had to rely on other options such as brand partnerships and sponsorships. However, with the app's rapid popularity, there are now opportunities to earn money within the app and be paid monthly.
How does TikTok pay?
TikTok is an app where you can make money by sharing your video. However, unlike some other platforms, TikTok is different in that it doesn't share ad revenue with influencers. Instead, the app includes a variety of built-in revenue streams such as virtual gifts and a Creator Fund for those who have at least 10 thousand followers and 100 thousand views within 30 days on TikTok to earn money from them directly!
The amount of money paid to TikTok content producers from the Creator Fund isn't determined by views alone. However, a few cents per thousand video views has been the norm for payouts in videos.
Although the Creator Fund's payouts may not be as large as those on other social media networks, there is still room for improvement. The Creator Fund isn't the only in-app advertising option accessible to TikTok content creators. TikTok users can also earn money by transforming virtual gifts received during live streams into real currency.
Besides making money directly from TikTok, creators can also earn extra by partnering with brands to post sponsored content or even selling their own merchandise via the platform.
How much does TikTok pay for views?
TikTok pays creators between 2 and 4 cents per 1,000 views on their videos. Payouts vary depending on a variety of criteria that are not made public by the app – which is why different creators may get various earnings despite having comparable overall viewership, for example! Not every TikTok user, however, is compensated for the views. To be accepted, a user must apply for the TikTok "Creator Fund" and be accepted.
How much does TikTok pay per video?
So now, let's look at how much money creators could potentially make with videos that go viral. Usually, most videos that go viral on the platform end up getting millions of views. As we already mentioned, TikTok pays around 2 to 4 cents per 1 thousand views on a TikTok video. In this case, a video with one million views would earn about $20 to $40. Now you can calculate the earnings of videos with millions and billions of views based on these figures.
This might sound quite underwhelming if you were expecting a lot more. With their TikTok videos, successful TikTokers are generating enormous revenues. However, for not-so-popular users, the numbers can be a lot smaller.
How much does TikTok pay per follower?
Calculating the amount of money creators make based on the number of followers is a little bit more complicated in comparison. Creators generally don't get paid based only on the number of followers they have. However, as with all social media platforms, the more followers you have, the more views and sponsorship opportunities you can get, which will, in turn, generate more money. On average, creators with one million or more followers may earn between $1,000 and $5,000 each month.
How to make more money on TikTok
There are several methods to generate revenue on TikTok, as previously said. Some of the app's built-in features are helpful, yet, most creators don't solely rely on them and find additional sources of money with their TikTok content. But how can you make the most of it? Here are seven ways to make more money on TikTok.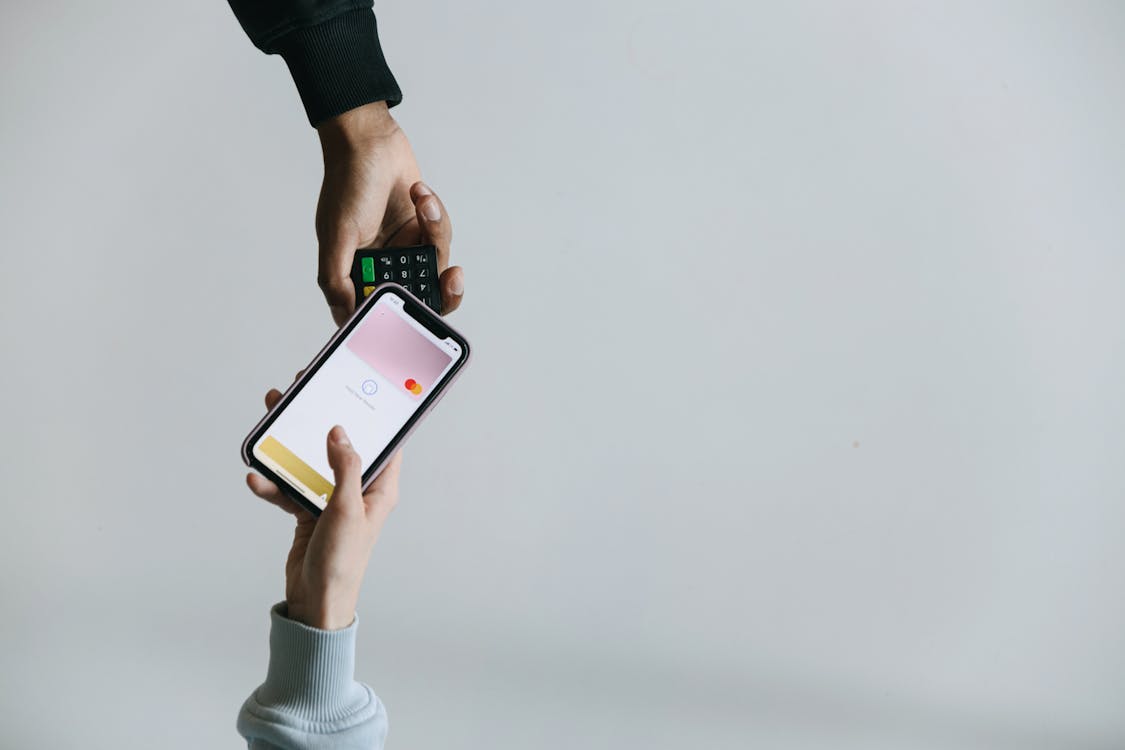 1. Recognize your target audience
To get started with TikTok, one of the most important things to do is understand who will see your content. You need to consider what your audience wants and adapt that into content for them. There are also rules on this platform that you should follow, like not uploading offensive material or breaking community values.
2. Make unique content
Think about the types of content that you create best. If singing and dancing are not your forte, focus on humor or using creativity to generate original posts rather than trying too hard with multiple forms all at once.
3. Create content consistently
To ensure the success of your TikTok account, it's important to upload consistent content regularly. You'll need a steady stream that is interesting and inspiring for your followers to maintain their attention so that they continue liking and sharing your content.
4. Interact with your audience
When you answer people's questions and interact with them on social media, it creates a sense of community. We want our followers to feel like they are part of the conversation so answering numerous queries from fellow citizens can help do just that!
5. Increase your follower count
To become a successful TikToker, you need to have as many followers as possible. The more people who follow your account and watch all of the videos on it, the higher your chances to generate views and attract brands to your TikTok page.
6. Use other social networks to promote your content
You can promote the content you create on TikTok by posting it to your other social media accounts, like Instagram and YouTube. If people love what they see from you on these platforms, then the chances are high that they will also want to check out your content on TikTok.
7. Create multiple income streams
The key to increasing your income is expanding the revenue streams available for you. Diversifying will help create new opportunities and increase network size, leading to even higher earnings in the future!
Top 5 highest paid TikTok Influencers to emulate
Charli D'Amelio – $17.5M
Follower count: 133.7M
Charli D'Amelio is an early adopter and creator of TikTok, who rose to fame via captivating dance clips. In the years since, she's secured many brand partnerships, including ones with Invisalign and Dunkin Donuts, among others. This past year, Charli even created her own Hulu series titled The Damélion Show!
Dixie D'Amelio – $10M
Follower count: 56.8M
Despite being the second half of the D'Amelio sisters, Dixie D'Amelio is quickly becoming known for her own talents. She's signed deals with Valentino and Puma while also collaborating on videos that showcase her own personality. Not to mention Dixie even starred alongside Ed Sheeran or performed alongside The Jonas Brothers!
Addison Rae – $8.5M
Follower count: 86.2M
Addison Rae is a Lip-Sync Queen, but she's also just as famous for her dancing skills. The Louisiana native has been winning audiences worldwide with her sweet Southern drawl and competitive spirit that landed her a big role in Netflix's series "He's All That" and even a partnership with an American Eagle.
Bella Poarch – $5M
Follower count: 87.5M
Bella claimed her fame on TikTok with a Lip-Sync video of "M To The B" by Millie Bobby Brown. Her TikTok has since been filled with the content of a similar type, and while she made the jump into a musical career, Bella also bagged partnerships with Prada and Google.
Josh Richards – $5M
Follower count: 25.6M
Josh Richards is a Canadian social media personality who has been recognized on TikTok for his dance and lip-sync videos. He joined the app in 2017. Nowadays, Josh has been co-hosting a podcast alongside Dave Portnoy and even co-founded an energy drink brand.
TikTok has allowed for the rise of new celebrities and brands alike. While smaller creators who only rely on TikTok monetization might barely make any money, those with more significant followings can gain fame by diversifying into other income sources that will help them reach celebrity levels on the app. As with any other social media site, the most important factor to success is to grasp how the app functions and the audience it appeals to. With unique content and dedication, you might create not only some extra cash but even transform TikTok into your main source of income with luxurious payouts.