Strategy
The Best Times to Post on TikTok: Understanding TikTok Analytics
Meta copy: Knowing the best times to post on TikTok is key to building your audience, maximizing engagement, and achieving viral success. Find out what these golden hours are, and learn how to use TikTok Analytics to your advantage.
As with all things in life, timing is everything; and if you're a TikToker who wants to chalk up an impressive number of views and engagement, you might want to take this adage more seriously. Knowing the best times to post on TikTok and building your publishing strategy around it will get you farther in the game than content alone would.
---
Best Times to Post on TikTok
Users check into TikTok multiple times throughout the day, but there are specific high-opportunity time slots that you can take advantage of. According to a huge study, which analyzed over 100,000 posts, these are generally the best times (in EST) to post on TikTok:
6AM, 10AM, 10PM on Mondays
2AM, 4AM, 9AM on Tuesdays
7AM, 8AM, 11PM on Wednesdays
9AM, 12PM, 7PM on Thursdays
5AM, 1PM, 3PM on Fridays
11AM, 7PM, 8PM on Saturdays
7AM, 8AM, 4PM on Sundays
Best times to post on Tiktok, in EST
Looking at this chart, you can already get a glimpse at the average behavior of TikTok users. You'll see how they're most active in the early mornings during the beginning of the week. The pattern also shows that Tuesdays, Saturdays, and Sundays have recommended time-slots that are closer together, which you can capitalize on; and that there are opportunities for night owls on Tuesdays, with ideal posting times that include 2 AM and 4 AM.
It's also important to note that 9 AM on Tuesdays, 12 PM on Thursdays, and 5 AM on Fridays offer particularly higher levels of engagement, making them the most lucrative time slots of the week.
Of course, there are other factors that you would want to look at, such as special holidays, your location, the times that your actual target audience is awake, among other things.
How Does Posting Time Matter for TikTok?
While creating brilliant content sets you apart from the pack and is a significant step in gaining exposure, a good TikTok content strategy doesn't end there. You need to pay close attention to when your audience is online and in the mood to engage. It is, after all, the entire point of your efforts一why you're creating all your videos in the first place.
The more you have, the more you will be given: this is pretty much how TikTok's machine learning algorithm works. The higher the engagement a video gets, the more it gets pushed out to even more viewers. So to trigger the algorithm, you need to convince it that your video is worth watching by getting your initial set of audience and getting them to engage with it一on your own. And that's where TikTok posting times come in.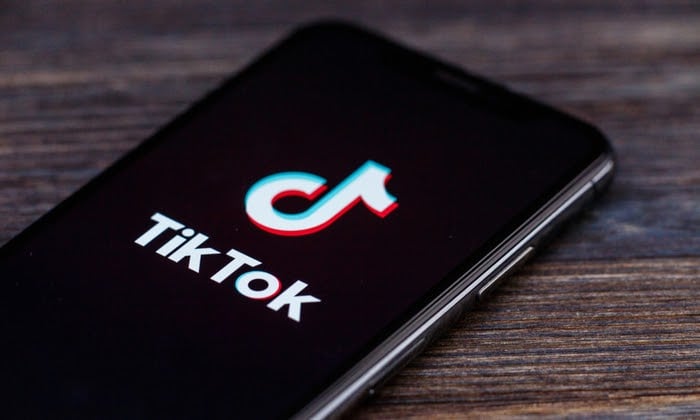 You wouldn't, for example, want to post content on TikTok when not many people are using the app一when most of them are likely sleeping or are distracted. You're likely to lose your content in a sea of teenagers in crop tops, dancing to Lil Nas X, that way.
If you publish content at random times, without considering user behavior, you risk losing the chance at better exposure and possible engagement, which is critical to getting on the algorithm's good side.
Getting your posting schedule right, on the other hand, automatically widens your reach and ensures maximum engagement, which gives your videos a chance to shine.
How to Check Your TikTok Analytics to Know TikTok Post Times: Mobile vs Desktop
Think of TikTok Analytics as your very own road map to buried treasure. While the chart above will get you off to a good start, there are also other factors that you need to consider if you want your posting strategy to be totally on point. For example, the actual timezone your users belong in, which tells you when most of your audience is awake, shouldn't be ignored. Neither should you set aside the demographics of your followers, or the rest of the metrics behind your every post, all of which contribute to the success of your videos.
TikTok Analytics takes the guesswork out of your content strategy, providing you with valuable information that could help you pinpoint exactly what you're doing right and which parts of your strategy you need to work on.
How to access TikTok Analytics
First, you will need to switch to a TikTok Business account:
1. Go to your profile page
2. Tap the three lines in the top right corner of your screen
3. Open the Settings and privacy tab
4. Tap Manage account.
5. Under Account Control, choose Switch to Business Account.
6. Choose the category that best describes your account.
7. Once that's done, you can add a business website and email to your profile.
You should now have access to TikTok Analytics. There are two ways you can check Analytics: on mobile and desktop. If you want to download your analytics data, though, you're gonna have to do so from your desktop dashboard.
On mobile:
1. Go to your profile.
2. Open the Settings and privacy tab in the top right corner.
3. Under Account, choose the Creator Tools tab.
4. Select Analytics.
On desktop:
1. Log in to TikTok.
2. Hover over your profile picture in the top right.
3. Select View Analytics.
Tiktok analytics are divided into four categories: Overview, Content, Followers, and LIVE. The overview tab shows you how your posts performed over a specific period. Content tells you which of your videos have been the most popular within a particular date range and gives you information about each of your posts, such as views, likes, comments, and shares. Followers gives you a detailed look at your followers' demographics. And finally, LIVE displays insights on your live videos within the last week or month, including follower count, how much time you've spent live, and how many Diamonds you've earned.
All of these are valuable insights that can inform you what to post and when to post it so you can boost your TikTok engagement rates.
Tips to Increase TikTok Followers and Likes
The more eyes you have on your videos, the faster you're able to reach whatever goals you have for your account一whether it's to increase brand awareness, boost sales or career and personal income, or simply become famous. Your follower count and the number of likes on your content are what get you up there, so investing time and effort in growing these numbers is essential if you want social media success. Here are a few actionable tips you can try.

1. Know exactly who your audience is
Having a clear and defined target allows you to create better and more engaging content. Get to know them well: what do they like? What don't they like? What types of content resonate with them? Use TikTok Analytics to figure out when they're most responsive, and create videos around things they might be doing during those times. These little details will get you far.
2. Take advantage of TikTok trends
TikTok is built on trends, and it pays to take note of what is winning at this popularity game so you can build your audience off of that. Use the discover page to get inspiration一see what the current hashtags and sound clips are and create similar (and better!) videos, adding a dose of your unique personality to each of them.
3. Understand the power of #hashtags
You've had enough practice with Twitter and Instagram so you should know by now that hashtags do a great job at leading viewers to your content. Use relevant and popular hashtags, and don't forget to include #fyp or #foryou to help get you on TikTok's For You page.
FAQS
Why are my TikTok videos not getting views?
Getting zero views could be due to several reasons. Some of the most common culprits include the following:
You uploaded a video that's not originally yours. The software will know if you're trying to upload a video that's not your own and will block it from being uploaded.
Your video is under review. If your content is under review, it will not receive any views until it has been approved.
TikTok reduced your video's discoverability by redirecting search results or making your videos ineligible for recommendation in the For You feed, due to unsafe, offensive, or inappropriate content.
The tikTok algorithm has identified that your first five videos are not doing well, which limits your discoverability.
What are the best times to post on TikTok?
The best times to post on TikTok are Tuesdays at 9AM, Thursdays at 12AM, and Friday at 5AM.
When are the worst times to post on TikTok?
5PM, 6PM, and 9PM on any day of the week
10AM – 3PM on Sundays through Wednesdays
12AM – 4AM on Fridays through Mondays
Any time after 9AM on Tuesdays
Wrap up
A careful and thoughtful content publication strategy is always key to social media success. If you work hard on your content, double your efforts at making sure there are actual people watching them. Use this guide to plan your TikTok posting schedule and maximize engagement to build and grow your following.
For more tips on getting your TikTok strategy right, check out these articles:
How The TikTok Algorithm Works And How To Get On FYP
How To Find The Best Trending TikTok Hashtags