Strategy
Everything You NEED To Know About Using Instagram Account Search
Instagram account search allows you to find Instagram accounts quickly. However, there are specific searches that you can't do, such as searching with a photo or phone number. Fortunately, you can use many simple tricks to get around these limitations and find Instagram profiles easily.
Instagram has awesome content on every topic or interest you could have. Whether you're looking for easy ways to find someone with an Instagram account search or information about searching on Instagram without an account, we've got you covered in today's piece. 
Can I search on Instagram without an Account?
Yes, you can still search on Instagram without an account. We recommend using a web browser on your phone or computer. If you are looking for a specific account, consider using an individual link to find this user.
All Instagram users have individual links, which look like this: instagram.com/yourusername.
If you know the person's username, simply replace "yourusername" above with it, and you'll be able to pull their account up easily. Once you've found their account, you can use Instagram's search bar to look for other people or hashtags for things of interest.
Different Ways to use Instagram Account Search
Instagram search by location
To search for someone on Instagram by location, simply go to the Instagram search bar at the top of the screen. Then type in a location, and Instagram will start to suggest locations based on this information. Choose the correct location and click on it to bring up accounts in the area.
If you find that searching the location on its own brings up many unrelated accounts, try choosing the "Places" setting underneath the Instagram search bar. This will limit your search to only location-based posts. Many of these location-based posts are geotagged, so if someone posts and geotags their Instagram content, this can be a quick way to find their posts and account.
Instagram account search by phone number
Searching for someone's Instagram account by phone number is easily one of the best ways to find someone on Instagram. Start by collecting the person's phone number from your contact book.
Then, open the Instagram app and tap the profile icon in the bottom right corner of your screen. Once this page has loaded, click the three lines icon in the top right corner and tap "Discover people." Then connect besides the connect contacts option. Allow Instagram to access your contacts.
Once Instagram has access to your contacts, it will generate a list of all the accounts on Instagram connected to a phone number in your contacts. If you're having trouble finding someone via their phone number, keep reading for more ways to get the most out of an Instagram search.
Instagram account search by username
There are two main ways to find someone on Instagram using their username. You can directly type this URL into your web browser: instagram.com/yourusername (swap out "yourusername" for the person's username). Keep in mind that your spelling must be correct for this approach to work.
The second way is to type their username into the Instagram account search bar. This will be more forgiving if you misspell the person's username and bring up a list of options related to the username you type into Instagram's search bar. If you don't know their username, keep reading for more options to find them via Instagram's search engine.
Instagram account search by email
Instagram doesn't allow users to be found via their email addresses. However, with some hacking, it can be done. When using Facebook's web version, you can type an email address into its search bar and browse the related results. If the person has a corresponding Instagram profile, it will pop up in the search with their Facebook account.
If you only find the person's Facebook account but no linked Instagram account, try to find out other helpful information that you can use to find them. This could include mutual friends, location, name, education, phone number, photos, and more.
Instagram account search by photo
Instagram puts significant security measures in place to protect the privacy of Instagram users. This means that all photos posted on the app are highly encrypted. However, there are still workarounds to find Instagram accounts with a photo.
Download a photo of the person you are looking to find on Instagram. If you know of other social media accounts, such as Facebook, you may want to pull photos from there. Then, take this photo and go to Google Images.
You'll notice a small camera icon on Google Images' search bar. Click it, and Google will allow you to perform a search with an image. Upload the person's picture and click search. This should bring up any accounts connected to that photo. However, this method can depend on the popularity of the account, Google's ability to find the correct search results, and whether their account is private or public.
Other ways to find Instagram accounts using a photo include:
These websites are among the best for using reverse image searches to find a person's social media accounts.
How can I view a private Instagram account for free?
Are you looking for private Instagram account search tools? Keep reading to learn how to view a private Instagram account for free.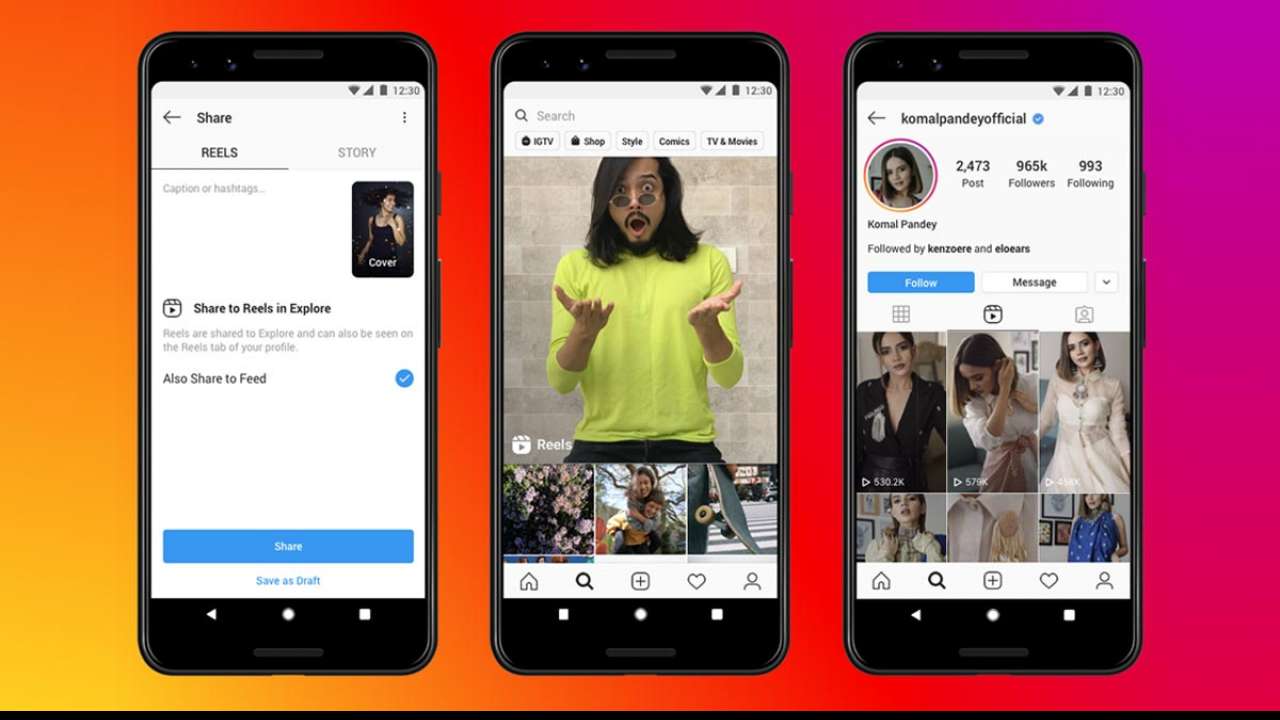 Send the person a follow request. This is the easiest way to view a private account because all you have to do is go to the Instagram account page and request a follow. If they accept it, you have easy access to view their account.
Use Google to find old posts. If they recently privated their account, their old posts should still appear in Google's library. Do a search with Google using their Instagram username to see if old posts come up in search results.
View through a friend. If you have a friend that is friends with the private account, ask them if they can check out their account and screenshot the person's posts for you.
Look for other public social media accounts. Their Instagram account may be private, but they may have other public accounts on Facebook, Twitter, Snapchat, TikTok, and more. You may be able to find what you're looking for through these accounts.
Lastly, check out IGmods.com, a third-party app designed to let you view private Instagram accounts. Similar apps to try include the Unlock Private app and Instagram +++ extension.
Conclusion
We hope today's piece gave you many ideas and techniques for finding Instagram profiles through the Instagram account search and viewing accounts that are private or when you don't personally have an Instagram account. Don't forget to share this post with your friends who may also be interested in viewing private accounts or trying to find old friends via Instagram.
Comment below sharing ways that you've found Instagram accounts before. Have you searched for someone using photos, or do you prefer using Instagram advanced searches to find someone's account?