Strategy
How to delete followers from Instagram
Deleting followers on Instagram can be a pain, but it's worth it for your brand's sake. Here's how to do it the right way.
As we all know, there are many ways to get followers on social media. Some people purchase them while others create a fake account, and still, others automate it using bots or real humans as their employees. That's why we prepared an article on how to delete followers on Instagram just for you!
Suppose you also fell victim to the number of followers on your account and decided to give it a little boost by buying fake followers. In that case, it can quickly get frustrating to lose control over something when you spend so much time building up its popularity! Luckily with Instagram, there is the ability to manually remove anyone on your list of follows and – all it takes are a few taps!

However, before diving into the technical aspect of deleting your followers, let's talk about some of the reasons why you might want to do that.
Why you might want to delete followers on Instagram
Fake followers will lower your engagement rate.
You might not have noticed, but if you look through the stats on your Instagram account, you can see how much engagement it's creating.
It's easy to fall victim to social media competition. Followers are like an addiction; you want more and more even though it might not be beneficial for your account or business! If you're going to have a successful Instagram account, some things need to be done. For example, good followers will boost the engagement of your posts and make them more popular. On the contrary, low-quality followers won't engage with anything posted.
The quality of your followers is much more important than the quantity. Hence, if you have garnered thousands upon disengaged followers, they will seriously lower your engagement rate. Some people might notice this problem and start using bots that make fake comments to boost their own engagement levels, thus scaring off legitimate ones too!
The credibility of your account might suffer drastically.
The rise of social media has made it easier than ever to check the authenticity and credibility of an account. Users who have purchased fake followers may find that they are less successful than expected when promoting products or services. For your account to be more credible, it would be essential to have not only many verified fans but also those who bring high levels of engagement.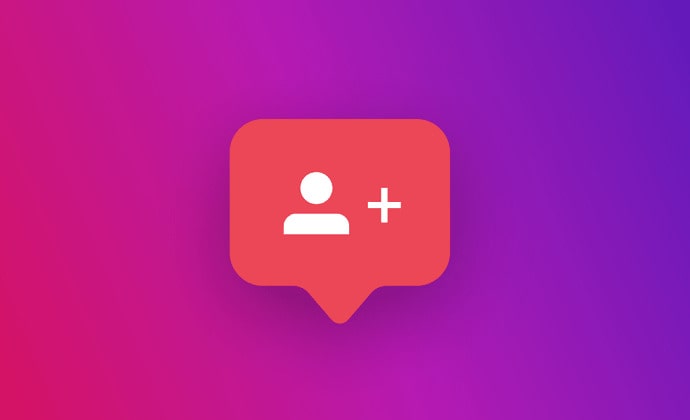 Users who have a lot of fake followers won't be taken seriously by any brand or person seeking influence which means you're better off investing your money into building up an authentic following rather than just relying on these bots!
Only authentic followers can be interested in the products and services you promote.
Imagine you are selling something on social media, and your followers don't buy. This is what it feels like when people with zero interest or bots follow your account. It's substantial to build relationships with real people and not just bots or fake accounts. When there isn't any engagement from these latter groups, they won't spend money on your service or product, which means zero feedback for you, resulting in low conversion rates overall and an ineffective business strategy!
Deleting IG followers might save you from future spam.
Spammers are always looking for new ways to spam the world, and now they have a treasure trove of data on hand. Buying followers may seem like an easy way, but it's not! You give scammers another opportunity to spread their spam by purchasing followers. Instead of just targeting your Instagram account with their posts, they can also impact other parts of your social media! It's deplorable because some people may follow them and find out how harmful these accounts are — leading those genuine followers down a path toward unfollowing your account due to lack of trust.
As you see, deleting Instagram followers might at first seem counterintuitive, considering how those numbers are often glorified in the online space. However, this might be the wiser choice if you're trying to build a solid online following in the long run. So how can you take things into your hand and delete all the unnecessary followers?
How to clean your Instagram follower list manually
When you want to remove someone from your Instagram account, the process is just as simple and easy. Here's how to do it:
Open your Instagram page and click on the number of followers. You will see all the people who follow you. You can search for someone by name or username, scroll through the list to find which one you want to remove!
Now that you have found the person, it's time to remove them! Simply press Remove next to their account name on the right side.
A confirmation window will appear, and you will be asked to confirm that you want this person removed from your followers. Click "Remove," and they're gone!
What happens when you remove followers from Instagram
Now that you know how to get rid of Instagram followers let's go over some frequently asked questions about the process.
When you remove someone from your followers, do they receive a notification?
When you remove a follower from your Instagram account, they are not notified. The only way to discover it is if they look at your profile and see that there is an active Follow button!
Is it possible for someone who has been removed from your list of followers on Instagram to still see your posts?
It's important to remember that removing someone from your follower list does not remove them from the social media platform entirely. If your account is public, they can still view all of your profile information and posts, but they will no longer show up in their feed or followings. If you make your profile private, any removed follower will not be able to view your content anymore. They can still try to follow you back; however, you would have to approve it first.
When you remove one of your followers on Instagram, do their likes vanish?
Even when you remove a person from your followers' list, their likes and comments will remain on your posts.
Is there a way to mass remove your followers?
In order to rid your account of multiple followers, you must use a third-party tool. The previously mentioned steps will work for removing one or two people from following, but what can you do if there are a range of accounts you want to remove? Unfortunately, there isn't a solution on the Instagram app just yet; instead, you will need help from other sources!
One option would be using Instagram bots to help you automate tasks such as liking, commenting, or even removing unwanted follows. However, the concern with Instagram bots is that they may get your account banned since any automation strictly violates the terms of use of Instagram.
Hiring a Virtual Assistant to delete your Instagram followers for you.
It's essential to find a suitable VA for your page. Giving your credentials to a stranger can be risky, so you should always do some shopping around and ensure you're getting a high-quality candidate who will work well with you. You can find a VA on freelance web pages like Fiver. You need to take the risk into account but rest assured that they'll be able to take over day-to days engagement issues for you once you find the right one. For that, we'd like to suggest to you some possible virtual assistants you might want to consider: muqaddus and aleeza_qamar.