Influencer
Top Food Influencers in Philadelphia – Food Influencers, Instagrammers and Bloggers based in Philadelphia
Philadelphia is a city that's often overlooked for its food scene, but this diverse and growing industry is attracting an abundance of tourists. Check out our list of the most popular food influencers in Philly!
Although Philadelphia is not usually recognized for its food scene, many say it is being severely overlooked. This city is most famous for its iconic Philly cheesesteaks, but also has a food industry that is diverse and growing at a phenomenal speed. Philadelphia attracts an abundance of tourists every year, mainly due to its bustling trade and welcoming atmosphere. This has helped the city become an ideal place for influencers in Philadelphia to make content. Discussed below are NetInfluencer's most popular food influencers in Philadelphia.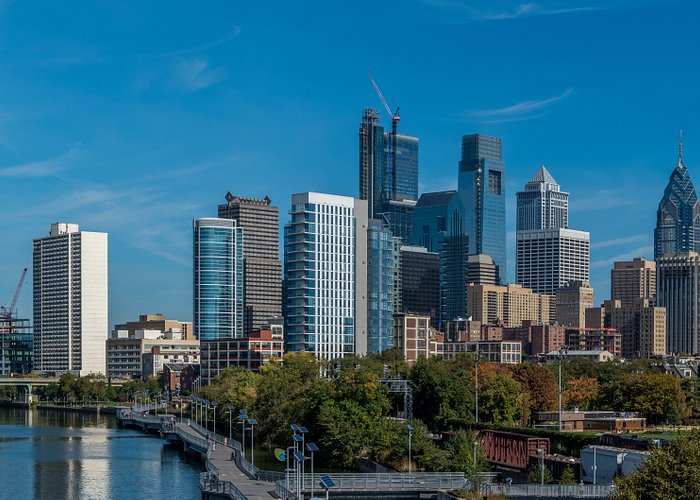 Top Food Influencers in Philadelphia
phillyfoodlove is a prominent Instagram account with over 21,000 followers. The account is run by Sembat Dram, who proudly blends his Armenian roots with his love for American cuisines. His account is filled with food that pushes the limit, sharing a collection of weird and wonderful food items. For example, he enjoyed the delicious fruity pebble french toast from the iconic West Avenue Grille. Dram is also an incredible cook. He often tests out his extraordinary recipes such as his homemade carne asada tacos with a crispy cheese shell. phillylovesfood is a very active account with nearly 1500 posts and counting.
Mollie Dronson, an extolled food influencer in Philadelphia, created the phillyfoodies Instagram page to share her love for this particular food scene. Dronson is a lover of all foods, posting a wide selection of dishes from an array of iconic restaurants like Insomnia Cookies. She also creates Instagram reels and other video content to help promote local restaurants and help her followers discover new food options in Philadelphia. phillyfoodies has grown to be a prodigious success, earning her 110,000 followers on Instagram and a further 45,000 followers on TikTok.
phillynombros is run by two brothers who were born and raised in Philadelphia. The pair are on an outstanding mission to find the finest food in their city and share it with their 18,000 followers. The brothers often indulge in impressive comfort dishes such as arrabbiata pizzas from Pizzacamp and loaded chicken sandwiches from Feral Donuts. These men also like to keep their fans up to date via their video content. As such, they regularly post videos on their Instagram stories about their latest food endeavors. These videos have gained a lot of traction as they easily show the best view of every dish.
bellyofthepig is a family-focused food influencer with over 12,000 followers. He often shares updates on his young son as well as all of the exciting food he eats. bellyofthepig is most suited for a more up-market diner, as he dives into a collection of cuisines from a variety of high-quality restaurants. He also likes to keep up to date with new restaurants opening in Philadelphia by promoting their most unique dishes like the miso garlic chicken stir fry from Honeygrow. The owner of this account also runs an ample blog where he posts more long-form content about the places he visits.
icravephilly was set up by Hope Cohen, a diverse food and travel influencer in Philadelphia. Cohen is of Italian descent, giving her the knowledge needed to try out some of the best pasta dishes in her city. She recently reviewed the amatriciana with spelt rigatoni from The Pasta Lab to the delight of her 6000 followers. Cohen is also a budding writer, contributing pieces to Billy Penn, a Philadelphia-based newsletter. Her most recent piece, 'The Wonton Project: How a pandemic pop-up turned into a delicious way to fight AAPI hate', discusses how a ghost kitchen is working to eliminate racism within the city.
This account enjoys setting itself apart from other food influencers in Philadelphia. happyhour.philly focuses on the vibrant success of the city's drinks scene. The owner gives exclusive details on a variety of happy hour events in Philadelphia, aiming to give their 14,000 followers the best deal every time. happyhour.philly has also created numerous guides on Instagram, revealing the places that offer the best weekend deals and brunches. The owner also uses their blog as a hub for all of their entertaining content.
philafoodie is an account that was first created by David Synder, an acclaimed restaurant critic, and wine director. Synder uses this platform to share idyllic pictures of some of the finest food that Philadelphia has to offer. Although this account has tons of delicious food content, Synder's main focus is wine. In fact, he often posts pictures of products from local wineries and tags them within the post. In particular, he promoted Balestri Valda, an organic winery known for their prestigious Soave Classico Vigneto Sengialata. This has done wonders for his engagement as many local residents are now praising small businesses in Philadelphia.
With over 3,500 followers, maddddeats is a great influencer to follow if you are looking for the perfect blend of desserts and comfort food. This influencer travels all around Philadelphia, carefully searching for the best dishes to share with their growing number of followers. From enormous sugar cookies from Hope's Cookies to mouth-watering dumplings from Dim Sum House, maddddeats has reviewed them all. They also post an assortment of video content, displaying how these fantastic dishes are served.
Craig LaBan is a verified restaurant critic who mainly contributes to the Philadelphia Inquirer. LaBan is most known for posting a curated blend of fine dining dishes to his 33,000 followers. Just like a true critic, each post is accompanied by a rich caption that goes into detail about the merits of each dish and the restaurant itself. LaBan loves his city and uses his Instagram account to connect with locals and tourists alike, sharing updates and opinions on Philadelphia's ever-changing food scene.
This account is run by a group of enthusiastic creators who come together to post a variety of desirable food content. Amassing over 1,000 followers, the group shares eclectic content such as delicious breakfasts, exuberant lunches, and tasty desserts. They recommend dishes such as rich cheeseburgers from MilkBoy and thick milkshakes from Scoop DeVille Ice Cream Parlour. Although yumyumphilly only has 79 posts, their content is the perfect place to gain inspiration if you are looking to explore the Philadelphia food scene.
Martina Silletti, owner of bellyonabudget, aims to promote the most affordable food options in Philadelphia, for those looking to indulge on a budget. Although these dishes may be low in price, her content shows that the food is most certainly high in quality. Silletti does not forget to include some of Philadelphia's most iconic dishes. She has shared famous Philly cheesesteaks from restaurants such as Piccolos. With over 1,300 followers, bellyonabduget is growing at a fast rate with the content being posted on a weekly basis.

Philadelphia is home to many pop-culture icons, many of which exemplify the city's rich history. As content creation begins to develop, a new breed of food influencers in Philadelphia are starting to emerge. Using Instagram as their platform of choice, these influencers are proving that food content is a very profitable segment.
Interested in learning more about more food bloggers in other cities? Check out our series below

United States

Australia

United Kingdom
China
Canada