Influencer
Maya Astrologo: Achieving Profitable Collaborations Within the Montreal Food Scene
Who is Maya Astrologo?
Since founding the mtl.foodie Instagram account back in 2017, Maya Astrologo has been analyzing and documenting the various changes occurring in the Montreal food scene. With over 500 posts and nearly 30,000 followers, this food account has grown from strength to strength. Although she is still a student at the University of Montreal, Astrologo still makes time to find delicious content for her Instagram account. She goes into more detail about why she decided to build the mtl.foodie account.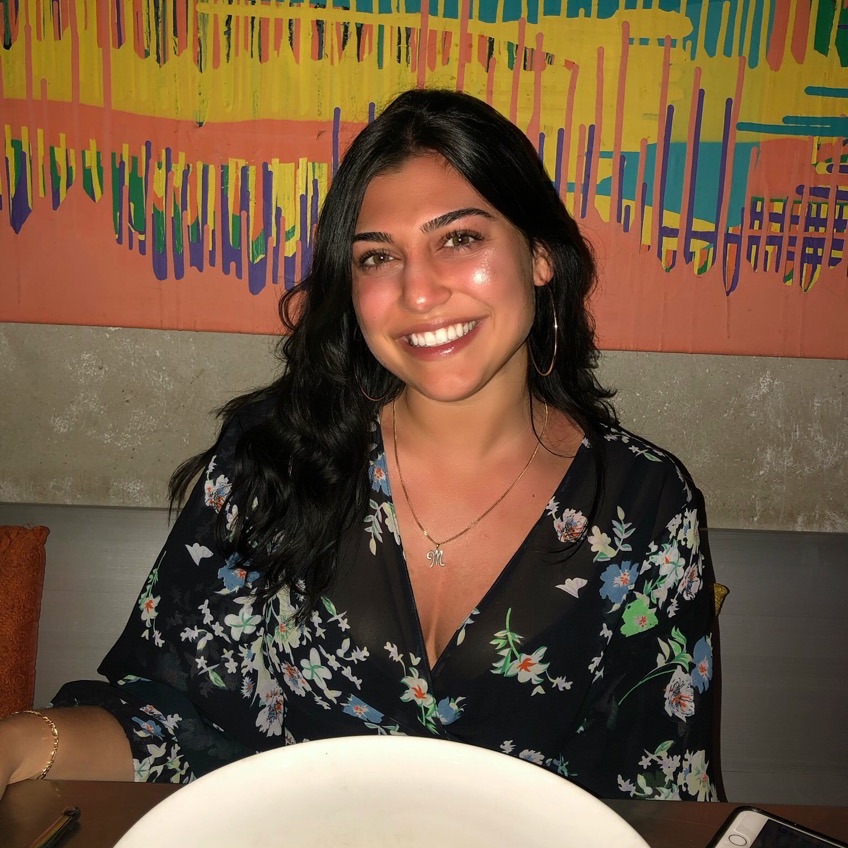 'It was my first year in Cegup and we're downtown so there were so many restaurants everywhere. Almost every break, I was just trying a different place and I would take pictures and post it on my private account. Basically, people just started suggesting that I make a food page so it is easier for someone to just go back and see where you went to eat.'
Astrologo also goes on to explain her excitement and shock when she began to notice a large following developing on her platform.
'I just created a food blog on a whim and I initially started it just to post where I went just so someone has an idea of where to go back to. Then, it really started to pick up, I would say maybe after a year. I just started gaining followers and getting invited to certain restaurants. There was no intention of getting this big at all.'
Finding Ways To Build Engagement With Food
With nearly five years of experience as a food influencer in Montreal, Maya Astrologo still finds many intuitive ways to gain traction on the mtl.foodie account. She describes the types of posts that gain the most views on her platform.
'Any giveaway post that I do post usually gets more traction than a regular post just because it forces followers to engage with the content. But if we're not looking at giveaway posts and just regular posts, the biggest hits are always cookies or breakfast and I think that has something to do with the lighting of the pictures.'
Montreal is known for its delectable bagels and iconic Orange Julep. With such an exciting range of cuisine to choose from, Astrologo continues to focus on her own uniqueness, especially when it comes to standing out from the crowd.
'I would say the one thing that differentiates me from a few other really big food blogs in Montreal is that I post all of my own content. So, I don't repost anything at all.'
As this food influencer continues to devote more time and effort to her passion project, she also mentions more about her creative processes.
'I think maybe something that makes me more unique or differentiates me is the way I take pictures. I like the messy picture a little more than some other Montreal foodies that I'm friends with. For them, it's more about lighting or positioning, so a little bit more professional in that sense. Whereas I like to show food how it is, how you eat it at the moment. So even if it's messy or there's sauce or cheese. I guess that's my style.'
Being Resilient Against Challenges on Instagram
Instagram is Maya Astrolgo's main platform, meaning that she often has to battle difficulties and issues with the app. She further discusses how the platform can limit growth after long periods of time.
'It's been very difficult ever since Instagram changed its algorithm. In the past, I'd say maybe two years, it's been really difficult to grow.'
Despite these challenges, Astrologo has continued to show great perseverance within the influencer marketing sphere, working with other Montreal food influencers to build a bustling community.
'We call them Pod Squads and it's basically a group of a bunch of different accounts and we comment and we like, and we support each other's content. So that's definitely a way that's helped me grow.'
Collaborating Within the Montreal Restaurant Industry
Maya Astrologo is a continual part of the Montreal food scene, creating amicable and profitable relationships with many of the city's most popular establishments. After seeing large amounts of growth, Astrologo has become more aware of what makes an effective brand deal and discusses more about her collaboration requirements.
'So I send them my collaboration packages and I offer restaurants and businesses different packages based on the amount of growth that they want, what they want, and what their goals are. All that I'm looking for is that they have an interest in respecting the fact that this whole project is for fun, of course, because we love doing it, but there's so much effort and time that goes into it. So just any sort of respect and appreciation for that is all I really look for.'
With these requirements in mind, Astrologo continues to describe her most successful collaboration.
'It's a restaurant in Laval called Westwood and they had just started a Ladies Night Special. So, they have a set menu for $45 and it includes a glass of champagne and they have music all night. Anytime that I promote something specific, maybe an event or a specific type of food, I think that's what people enjoy most. I really like doing it because it gives the restaurant a little edge compared to just a regular post.'
Even though this food influencer has a lot of experience in creating content for many Montreal-based restaurants, Astrologo also enjoys promoting food-related products to her devoted follower base.
'I guess it allows me to promote different things besides maybe just food and restaurants. For example, I collaborated one time with a cutting board company, which is something different. It's still in the same realm as food but it targets a different market.'
Hopes For The Future as a Foodie
Astrologo holds a great deal of love for the city of Montreal and explains more about how Instagram's intuitive features will help the city restore itself to a boom.
'I think that once all of the restrictions are lifted, the city's going to be in a bit of a buzz and I think that Reels are really going to pick up because it's going to show people the whole experience of what they couldn't experience. So walking into the restaurant and it's been very popular to take pictures of the restaurant when it's booming.'
The Montreal food scene is continuing to see positive opportunities ahead, especially as food establishments begin to open up again in just a few short weeks. In addition, Astrology also sees a bright future ahead, particularly with her content.
'For me personally, I have a really big giveaway coming up soon. I've always got giveaways coming up and I usually do them weekly or I try to do them every couple of weeks. So, you can always stay tuned for that.'
As this food influencer continues to devise more and more content, they finish by describing their plans to build upon the existing mtl.foodie brand.
'I've been thinking about transitioning my blog and thinking of different ways to open up to my audience. So there might be a little bit more lifestyle content, maybe some travel content. I told myself that this summer, I'm going to sit down and try to think of my brand and think of everything so it might be expanding a bit.