Influencer
Top Food Influencers in San Antonio – Food Influencers, Instagrammers and Bloggers based in San Antonio
See all of the top food bloggers, Instagrammers and other influencers in San Antonio who will be great at getting your adventure started and learning more about this fantastic city and its cuisine.
We have made it even easier for you by listing some of the top influencers in San Antonio who will be great at getting your adventure started and learning more about this fantastic city and its cuisine.
For many, San Antonio might not be the first place when they think about exciting culinary adventures. But with a recent transformation into what some call "a foodie destination," it's undeniable that there are more than just rodeos happening here! San Antonio is now the new hot spot for food lovers. The city's transformation into a culinary destination began more than ten years ago when it became revitalized by an urban renewal project. Starting back in 2001, when an old brewery was transformed into this paradise for gourmets anchored, things have only gotten better over time.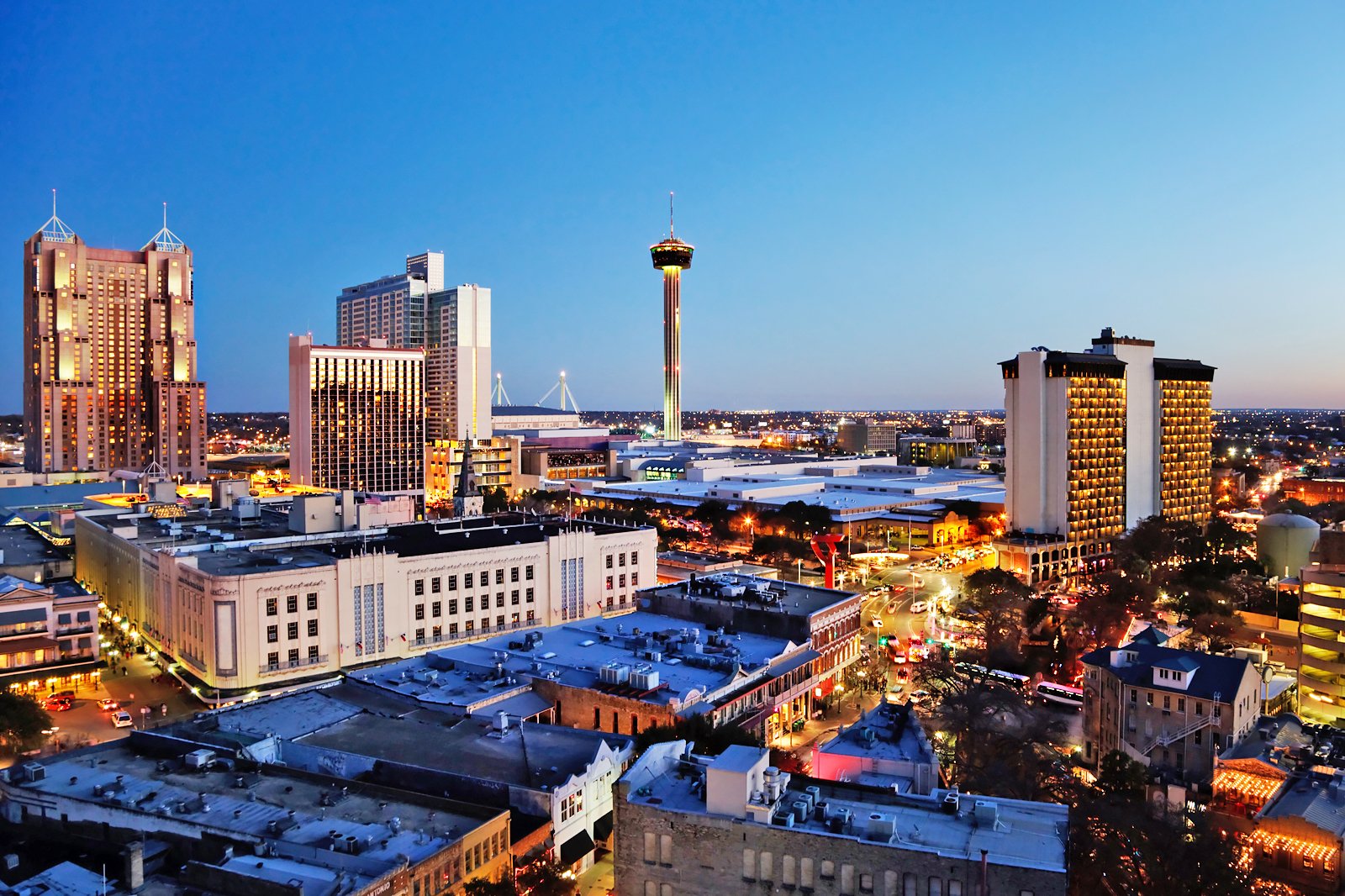 In 2017 San Antonio was recognized as a Gastronomy Creative City by UNESCO, becoming the second American city to do so. Just in time to commemorate its tricentennial and become a go-to spot for foodies from all around the globe eager to taste some mouthwatering delicacies native only found within these four walls.
There is so much more than Texan cuisine here! This historic city has been home to many different cultures and food traditions that are only found within these four walls. From barbacoa and Big Red made with fresh local ingredients or chicken on a stick, you'll have no problem finding your next favorite meal as long as you are ready to explore around you.
Top Food Influencers in San Antonio to Watch
One of the most popular social media accounts for foodies in San Antonio is @s.a.foodie which posts pictures from every corner of this dynamic city. With gorgeous shots that make your mouth water, you're sure to love following Amanda Spencer, who is the creator of the Instagram page!
Amanda is a San Antonio native who has been building her following on Instagram since 2014 and currently has over 247 thousand followers. She started out with just the occasional post about travel and food, but as time went by, it grew into something more than that.
Eventually, the San Antonio-based food blogger has been so successful in the last few years that she is now an influencer who creates a magnetic online home for those who love traveling through tastes!
Gabby is a blogger and Instagrammer who has been blogging since 2017 when she launched her food blog San Antonio Lovelist (@salovelist). It features an eclectic mix of places for food lovers in this growing city for those who love them or are just curious about what it has to offer! From top eats downtown or around the city, including culture, art, and music events happening all year round, the food influencer from San Antonio loves to keep her content diverse. Her Instagram page has accumulated around 15 thousand followers through delicious picturesque images. You'll find no shortage of content when you check out Gabby's work.
Rob Carrasco is a foodie and adventure seeker who has explored the sights of San Antonio through photography. His Instagram page, @s.a vortooth, features pictures from all over Alamo City with an emphasis on yummy eats! The influencer can surely excite anyone with an interest or hobby in photography and delicious food.
From exploring local hotspots to taking scenic shots outdoors during any free time he gets, this adventurous wanderlust photographer always makes sure that each new update leaves fans wanting more. And with over 4 thousand followers already, you don't want to miss out on this guy's adventures. Rob's followers are excited about every new update from this adventurous wanderlust photographer.
The Instagram account @safoodies, which has around 6 thousand followers, documents all the delicious food and fun places in San Antonio. If you're looking for a good meal or an exciting spot to go, this is one way that can help! From its witty captions and photos of delicious dishes from all around San Antonio, this blog will make sure that there are always new places worth checking out!
David Elder is a multi-faceted media personality who has over 4 thousand followers on Instagram called @davideldertv, where he shares his love for food and cooking, including regular insights into his life.
The Instagram page @s.a.bites, which has almost 4 thousand followers, is an exploration through the menus of the top favorite restaurants in San Antonio, one dish at a time! The creator of the Instagram page has been exploring the culinary world of San Antonio and sharing it with the world since 2017. With every post, you will discover new flavor combinations and food experiences from around the city.
The Instagram page @eldereats was created by David Elder (@davideldertv) to share his passion for the culinary world. With its more than 75 thousand followers Elder Eats is a great resource for those looking to learn more about food, the culinary world, and different restaurants. David worked in both kitchens as well servers while attending high school and college – that knowledge has served him well on his Instagram page, which regularly posts reviews of all types of food and restaurant alongside everything else that would interest passionate culinary fans.
San Antonio Current is a source of information that provides content focused on local events and culture from the city to make it better understood! In-depth reporting into important topics affecting the community covers what matters most. Their Instagram page @sacurrent is a great way to stay up on what's happening in local politics, music, and nightlife. You can also find regular foodie posts from around town as well as visual art displays. They have over 140 thousand Instagram followers who love following this account for their latest updates.
Alex Trevino documents a variety of foods on his Instagram account called @safoodbites, where he has over 8 thousand food-loving followers. His posts are a place to converse about food on an immense level-with passion and obsession!
The former chef and self-proclaimed professional eater strives to be at the forefront of culinary exploration. He documents his adventures with photography, where he splits time exploring San Antonio's local cuisine as well as Austin's world-class dining scene. His work will inspire you not only through what foods are available but also how creative they can be from different cultures around!
Interested in learning more about more food bloggers in other cities? Check out our series below

United States

Australia

United Kingdom
China
Canada