Technology
Kyle Wong, Co-Founder of Pixlee TurnTo, on the New Pixlee TurnTo Creator Network and User-Generated Content
How can user-generated content transform a brand's sales conversion? Kyle Wong, the Co-Founder of Pixlee Turn To, shares why user-generated content is key to online sales. Keep reading to learn all about the new Pixlee TurnTo Creator Network.
Who is Kyle Wong?
Kyle Wong has worked in the influencer marketing space for over a decade and is one of Pixlee TurnTo's co-founders. Like many Silicon Valley tech companies, Pixlee TurnTo, a social-user-generated content and influencer marketing company, was founded in Kyle's Stanford dorm room.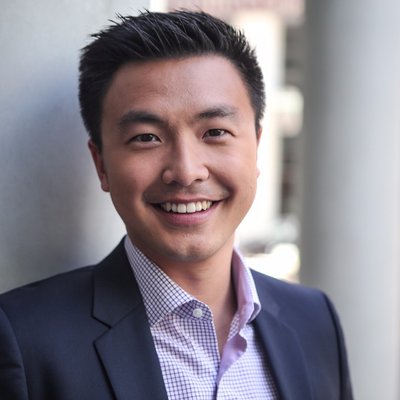 The Pixlee TurnTo Creator Network
Recently, Pixlee TurnTo has built upon its existing influencer network platform and created the Pixlee TurnTo Creator Network.
Kyle shares, "At Pixlee TurnTo, we are trying to build that tech stack for word of mouth marketing and social proof for e-commerce. So, what that means is we provide the technology for three of the most commonly bought software solutions. In this space, [that] includes social user-generated content, rating and reviews, and influencer marketing [solutions.]."
While Kyle notes that there is an argument to be made for staying focused on one solution, he explains, "In our belief, these three solutions really integrate well with one another, and we have been building influencer capabilities since 2015 and have more recently started investing more in that."
Influencer Marketing Solutions
Brands can spend countless hours finding the right influencers for their campaign. However, the Pixlee TurnTo Creator Network offers a unique solution to this dilemma.
"When it comes to influencer discovery, we're taking a slightly different approach to the industry. We're first and foremost focusing on customers who are already brand fans, so that is customers who are leaving five-star reviews, or answering community Q&As, or who are already posting about you [the brand] on social media."
Kyle emphasizes that it's crucial for brands to look for people that are already organic fans of your brand, which is exactly what the Pixlee TurnTo Creator Network helps with.
Pixlee TurnTo looks for influencers by learning more about what the brand is specifically looking for, then finding influencers who are organically posting about the brand and are already fans of the brand and its products. 
For influencers, Kyle notes that Pixlee TurnTo has an influencer sign-up page where influencers can sign up for free. Pixlee TurnTo has a huge list of top brands in many industries, especially apparel, travel, food, and beverage. 
He notes, "We power a lot of the customer photos and reviews you see when you go online shopping, so there's ways to do that and, we don't again, take any compensation for that on behalf of the influencer and we also do not require people to reach out to you through our platform."
User-Generated Content
Pixlee TurnTo "makes influencer content shoppable" and provides social proof for prospective buyers by being a huge player in the larger social user-generated content space, especially in the rating and reviews space.  
Building social-user-generated content for brands can require a lot of maintenance and time, which is why software providers like Pixlee TurnTo are crucial to brand success in online shopping. 
Kyle shares the following example of how social-user-generated content made a massive impact on Puma's business.
"When you go online shopping, and you are looking at a pair of [Puma] shoes, you can see how real people interacted with the content before they bought. What we notice across the board is that people who interact with this authentic lifestyle imagery are more likely to convert and part of that is because you want to see it in a real person. You want to see it in context."
Influencers are one of the best ways to obtain these authentic lifestyle imageries because of their unique skillset and creativity.
Changes in Content Marketing
When asked about the most significant changes he's seen in content marketing, Kyle shares that the quality of content is the biggest change he's witnessed. For example, the improvements in phones, cameras, and photo and video editing make a considerable difference in the content quality today. The variety of content is another huge change he has noted over the years.
"To be a good content creator today, you don't have to spend five years in college. You don't need to have very expensive equipment, but you do need to have kind of a different or unique point of view. What we're noticing is that the content that's being generated from influencers, customers, and employees is just different. It's a different point of view than traditional top-down photography."
Biggest Influencer Marketing Mistakes
"I think one of the biggest mistakes is treating it [influencer marketing] too transactionally."
Kyle provides the example of brands that work with a hundred influencers simultaneously versus a brand that finds new influencers to work with each week.
"I think it makes a lot of sense to double down on the ones that are performing well and again working with the ones who are already organic… I think that a lot of brands need to realize that working with influencers is not like a Google Ad spend. You're not putting money into an algorithm."
By treating influencers as a transaction, many brands can miss out on the human element that allows for greater creativity.
In addition, he shares that the second biggest mistake he sees in the industry is brands only considering the content on the platform and never considering how you can repurpose the content, such as placing it on a product page or into brand emails.

Future Predictions for the Creator Marketplace
"I think more and more influencer strategies are going to incorporate content from the influencer strategies into online channels."
He shares that there are three main influencer strategies currently: traffic and affiliate marketing, engagement and discovery, and user-generated content.
"I think a lot of people think of influencer marketing as one size fits all, and there's a lot of larger brands where they have multiple teams working with creators. This idea of working with creators is not just an individual channel-specific thing, it's something that can be used across the organization, and that will require different tools, I believe."
Future Plans
Kyle shares that he is excited for Pixlee TurnTo to continue being leaders in the reviews and photos space. They are also preparing for the enormous opportunities around video content, especially for product discovery. 
"It's is also incredibly important for educational content, and we believe that for higher average order value products, like a grill or cruise, having a video just performs in a way that other asset types do not."
He notes that he and the team at Pixlee TurnTo are also very excited about employee-generated content. 
"There are a lot of companies with very talented sales associates out there that are very talented content creators and the content they generate is incredibly informative about different products and I believe that giving them a little more visibility in the ecosystem will overall be better for everyone."
Kyle explains that he sees more and more opportunities for co-creating with influential and top customers.
"Today, a lot of that co-creation comes in the form of content in messaging, but there's no reason why this content cannot be used, and these people [customers] can't be used for product feedback, other types of business feedback, etc."